The programs offered to become a nurse aide in Lecanto, Florida that are open for enrollment are listed below. If you have any questions about signing up for their certified nursing assistant classes, please call the school phone number provided for you below.
Central Florida Community College
3800 South Lecanto Highway
Lecanto, FL 34461
(352) 746-6721
You will not become a nursing assistant if you do not pass the CNA license exam. The examinations of this state are being offered by Prometric. Their exams are composed of a 60 item written exam and a skills demonstration. All of the items in the written exams are multiple-choice and only 50 of the items will be scored. The other 10 questions are pretest items and are only added there for statistical purposes. As for the skills demonstration, you will be asked to perform five nursing procedures. These procedures will be randomly selected by a computer from a list during you application. To pass this part of the exams, you must perform all skills satisfactorily.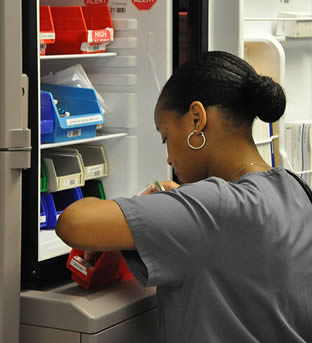 There will be a nurse aide evaluator that will rate your performance. To get your license, you must pass all of your exams since the state does not allow any partial passing for any exam.
If you are a holder of an active nursing assistant license, you will no longer be required to take the state's license exam. If you are going to apply by endorsement, you must provide a copy of your certification/license, the results for your background checks, as well as the examination results. You can find a copy of the forms you must fill-up at www.prometric.com. You can also get answer to additional questions about certification and eligibility by calling the Nursing Assistant Registry of Florida at (850) 245-4125.
This city is found in Citrus County. It is considered as the smallest city in the entire county. This city has a total population of about 5,161 people, during the latest census. Its total town area is approximately 27 sq miles, where all of it is land. Its population density is 191.1/sq mile.
Examples of health care centers that you can find in the area include Allen Ridge Family Care Center, Lecanto VA Clinic, Pedi.M Healthcare, Gentiva Health Service, Brentwood Retirement Community, Take Care Clinic at select Walgreens, and many more. photo attribution: medilldc