The nurse aide programs open for students to join in Hawthorne, Nevada that are shown to you on this page are all the NV State Board of Nursing approved  classes that are currently open for enrollment. For more information about the cost of the school, class schedules, or requirements of the certification exam, just call the number provided.
Mount Grant General Hospital
Mailing address: P.O. Box 1510, Hawthorne, NV 89415
Physical address: 200 A St  Hawthorne, NV 89415
(775) 945-2461
http://mtgrantgenhospital.org/
To become a nursing aide in Nevada, you must have a CNA license or at least be in the state's NA Registry. The Registry is the complete list of nursing assistants who were able to meet both the federal and state's requirement and are allowed to work in the state. Generally applicants will choose to enroll in classes that have met the scrutiny and approval of the Board of Nursing and offer the required 75 training hours of instruction.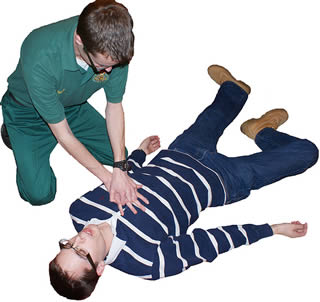 Once through with the course students can set a time to take the license examination as long as they have met all of the requirements. These are the submission of fingerprint cards, and a completed application form detailing their persoanl information and current address.
In order to keep working in the state as one, the nurse aide certification/license must be renewed every two years. With the Board's new system, it is now possible to renew certifications/licenses online by just going to http://nevadanursingboard.org/online-renewal-instructions/. The webpage will also include the instructions on how to pay for the different fees.
There are two ways to get your name on the Registry. One is to pass the license exams while the other is to apply for Interstate Endorsement. Interstate Endorsement is only available to those who are already registered on a Registry of a different state.  If you take on the license exams, then you will need to complete a state-certified training program before you are allowed to apply for the exams. It may take you 8 to 13 weeks to complete the program, depending on what program you enroll in.
This census-designated place is the county seat of Mineral County. Back in 1883, this town used to be the county seat of Esmeralda County. It only became the county seat of Mineral County in 1911. As of the 2010 census, their total population was at 3,311 people. It has a total are of approximately 1.5 sq miles, where all of it is land. It has a population density of 2,234.9/sq mile.
Examples of health care centers that you can find in the area include Mount Grant General Hospital, APS Healthcare Counseling Hawthorne, Hawthorne Horizon Healthcare Therapist, and Take Care Clinic at select Walgreens. photo attribution: wiltshirespc