All available nurse aide courses that are located within Mountain View, Wyoming as of the making of this page are listed in detail on this page. This complete listing might help you look for a suitable classes to enroll in. If you have questions, please don't hesitate to call the program's contact number to talk to a representative.
WWCC Outreach
129 West 2nd Street,
Mountain View, WY
Contact Details:
Western Wyoming Community College
P.O. Box 428
Rock Springs, WY 82901
(307) 382-1801
Fax: (307) 382-7665
Email: kluzmoor@wwcc.wy.edu
You can't work in any federally certified nursing facility in Wyoming as a nurse aide without a certification. A person will only get certified if he manages to meet the training and testing requirements, as well as clear the background checks, and gain entry into the Nurse Aide Registry.  The two most common ways of getting certified is by testing or endorsement.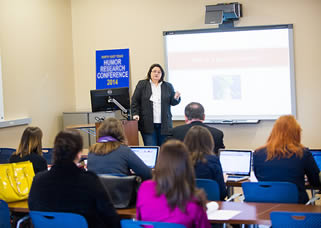 The process of endorsement, or more commonly referred to as reciprocity, is only for individuals who are already certified as nurse aides in another state. This lets a CNA from another state transfer his or her certification without further need to undergo training or testing. A certificate holder may apply for reciprocity if one is able to maintain a clean record and an active certification. Those who are interested are encouraged to call the Office of Healthcare Licensing and Survey at (307) 777-7123 to determine that they are eligible.
Certification by examination is the most common way of getting certified. This is the only option available for those who have never been certified as nurse aides before. This route of certification involves successfully completing a state-approved course and taking the exams within one year after completion of training. Like those who are applying through endorsement, applicants through this route are also required to undergo and pass the background checks.
All nurse aide courses consist of classroom instructions and supervised clinical practice, which are both done simultaneously. The state requires training courses to offer a minimum of 105 hours of instructions. The first 16 hours or two weeks of the training program shall be spent teaching students the following concepts:
–    Infection control
–    Communication skills
–    Patient rights
–    Basic nursing procedures
–    Safety and emergency care
–    Medical terminologies
–    Personal care
The Nurse Aide Registry will be informed by your school once you complete your training. You can immediately submit an application for a placement on the NAR (https://nursing-online.state.wy.us/Resources/CNA%20Exam%20App%2010-25-2013.pdf) so that you'll be provided by a temporary license to practice. This temporary license will allow you to work as an uncertified nurse aide for up to 120 days or 4 months.
Applicants need to submit their applications for the CNA exams and request for the DCI criminal background checks. Processing and scheduling of the exams for this state are done by the American Red Cross. All applications must be sent to:
American Red Cross
Wyoming NNAAP
1804 North Sixth Street,
Harrisburg, PA
Phone: (866) 257-5238
Fax: (866) 257-6506
The CNA exam is a two part examination that initially consists of a written test and a practical skills exam.  Applicants may replace the written test with an oral version by indicating it on the application form. Applicants who are unsure which type of exam to take can try the Self-Assessment Reading Test that's included in the Candidate Handbook (http://www.asisvcs.com/publications/pdf/075100.pdf) or by going to www.pearsonvue.com.
If a candidate passes both tests within one year after completing his or her training, his or her name will be placed on the Nurse Aide Registry. A person is allowed to work as a nurse aide anywhere in Wyoming just as long as he keeps his name on the NAR.  To verify one's status on the Registry, please visit https://cnaregistry.health.wyo.gov/ or call the DOH's HLS.
Mountain View, Wyoming is a great place to work as a nurse aide. This town is located in Uinta County and has a total area of only 0.85 square miles, where all of it is land. It was founded back in 1891, and can be found located near Fort Bridger. As of the last census, the total population of the town was around 1,286 people.
One can work in the health care facilities in the town such as the Uinta Urgent Care, Evanson Regional Hospital, Mountain View Medical Clinic, and many more. If you can't find a working area that's to your liking, you can always try other nearby towns and cities. photo attribution: tamuc