Certified nurse aide classes in Westchester, Illinois that are currently being offered as of the making of this post are shown to you below. For more information about how to sign up for instruction, the cost of the program, or certification requirements, just call the number that is listed below.
Divine Providence
2500 Mayfair Ave.,
Westchester, IL 60154
(708) 492-0097
http://www.dprov.org
To become a nursing assistant, you must be at least 16 years old to enroll in a program. When you are applying, you will need to send in your application form along with the needed documents. Examples of such documents include proof of training, high school diploma, fingerprint cards, and the results for the federal and state background checks. If you fail the background checks, you will not be allowed to proceed and take the exams. Before you are allowed to handle any patient as a nursing assistant, you are required to pass a certified training program. Passing a certified program will ensure you that you will be allowed to take on the license exam.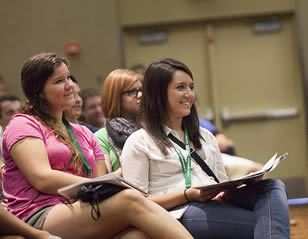 Taking the license exams is a necessary step since the state will not allow you to apply to any healthcare setting if your name is not entered in the state's online registry. During the test you will need to take a written competency portion and a manual skills portion to become certified in the state. If you are a CNA license holder from a different state, you are welcome to work in the state by applying for reciprocity. When applying, the applicant must have a good relationship with the state he/she comes from as well as a valid license status. One of the great things about becoming a nursing assistant in the state of Illinois is that if you have worked within 2 consecutive years, your certification license will never expire.
This village is a part of Cook County. It is considered a suburb of Chicago. According to the last census that was taken there, their total population had reached up to a total of 16,824 people. It has a population density of 5,265.2 / sq mile. Westchester has a total area of about 3.2 sq miles, where all of it is land.
The Healthcare Financial Management Association is one of the largest employer in the village. Other health care centers that you can find in the area include Lagrange Dialysis Center, Addus Healthcare Call Center, Healthcare Financial Management, Accord Health Network, Albright Health Services, Odyssey Healthcare of Chicago Southwest, Westchester Integrated Health Care, Medtronic Inc., Community Care Home Health Service, and Proviso Family Services. photo attribution: codnewsroom