The certified nurse aide classes located in Vincennes, Indiana that are currently open for enrollment are listed here. To learn how you can enroll in a certification program, please call the phone number for the facility to speak with a program coordinator.
Willow Manor Nursing
1321 Willow Street, Vincennes, IN 47591
(812) 882-1136
http://www.willowmanornursinghome.com/
If you are considering in entering the medical field, becoming a nursing assistant is one of the best ways for you to do so. Nurse aides are one of the most in demand healthcare givers not only in this state, but in others as well. Compared to other career options that you have in entering, it will not take that long to become or will it cost you that much. Most of the training programs that are being offered in the state can be completed in a matter of few weeks. As a nursing assistant trainee, you will be taught basic nursing skills and fundamentals. These skills are what you are going to be using when taking care of a patient.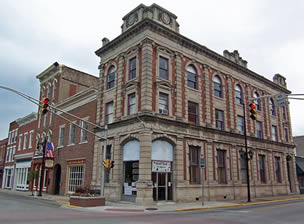 After you complete your training, the next step for you to do is to apply for license exams. You will need to request for the Final Examination Application forms from your training center. You will then complete it and send it to the board and wait for their approval. Once you receive their approval, you can then send in the payment for the exam fees to the Ivy Tech Community College. The exams for this state are composed of a written and a skills evaluation. There are also some occasions where the written exams are replaced with an oral exam. You have to pass both parts of the test to get your name entered in the state's registry.
Vincennes is the county seat of Knox County. Located in the southwestern part of the state, you can find this city just along the Wabash River. It was founded in 1732 and is considered as the oldest European settlement that is in the state of Indiana. It is also one of the oldest settlements that are located west of the Appalachians. According to the 2010 census, their total population was around 18,423 people. It has a total area of approximately 7.48 sq. miles, where almost all of it is land. It has a population density of 2,485.6/sq. mile.
Examples of health care facilities that are in the city include Walter Richard Doctor of Osteopathi, Grimaldi John A Doctor of Osteopathi, Williams Bros Health Care Pharmacy, Samaritan Center, STD Test Express, LaSalle Behavioral Health, LaSalle Behavioral Health, Medical Center of Vincennes, Gastrointestinal Specialists PC, Medical Center of Vincennes Internal Medicine, Quest Orthopedics, and many more. photo attribution: sellwoodstreet