The nursing assistant schools that are offering their classes in South Sioux City, Nebraska are listed here. Course will show you how to perform the fundamental skills used on the job and prepare you for the two part certification exams. To get the latest course details call and speak with a facility administrator.
Northeast Community College
3309 Daniels Lane, South Sioux City, NE 68776
(402) 241-6400
http://www.northeast.edu/South-Sioux-City/
If you want to take care of the patients in a nursing home, or health care facility then you should be equipped with the skills needed for the job. A nursing aide gets to take care of a patient with the use of the basic nursing skills that they learned in a CNA school. They get to help with hygiene and daily activities and other support needs or the elderly and sick.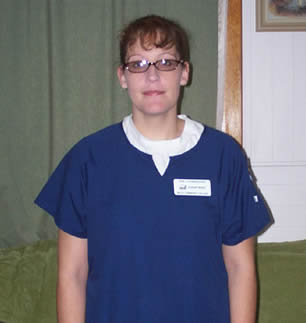 According to the law, an individual must be registered to the Nurse Aide Registry if he wishes to work as a CNA in Nebraska. There are two general ways to do this. One is to enroll in a state-certified 75-hour training program and then take the license exams. The other is to apply for reciprocity by completing the Interstate Endorsement Forms. The latter option is only available to those who are already workers that have active statuses on their state's Registry.
Training classes to become a nurse aide in Nebraska must provide 75 hours of instruction which will include skills practice in a health care facility setting. The skills you learn during your program will help prepare you for taking the nursing assistant exams. Passing the exams are a requirement before you can become eligible to work and be placed on the state registry. The exams are made up of two parts a written or oral portion and a manual skills test. Those who pass both portions of the test are placed on the registry for 24 months.
All applicants are required to undergo background checks for criminal records. Nursing assistants with records such as abuse, negligence, or misuse of a resident's property will be disqualified to work in the state as a nursing aide. Those, whose licenses are expired, must have them reactivated first before they are allowed to apply for reciprocity.
Individuals who are nurses from a different country may also apply for placement onto the Registry. They must send a cover letter indicating the request; provide proof of training which should be translated into English. They will also need to pass the state-approved competency exams. You can contact the Nebraska Nurse Aide Registry by calling (402) 471-0537 to speak with an official about any of your inquiries. To verify a license status call (402) 471-0537.
This city is a part of Dakota County, NE. You can find this city just along the Mississippi River and is directly across Sioux City, Iowa. The city is a part of the Sioux City, IA–NE–SD Metropolitan Statistical Area. With a total population of 13,353 and a total area of 5.2 sq miles, they are the 14th largest city in the state. They have a population density of 2,725.1/sq mile. Major roads that you can use to get to this city include Interstate 129 and U.S. Highway 77.
There are a few health care providers that you can find in the city. They include Midlands Clinic PC, Wente, Thomas DO, South Sioux City Mercy Medical Clinic, Folchert, Kevin MD, Physicians Laboratory, Multi Care Physicians Group, Muscles In Motion Inc., NE Voc Rehab, Family Health Care-Siouxland, and Kory Zimney, PT. photo attribution: nurseibee