The nursing assistant training facilities in Seaside, Oregon are listed below. The list includes all the recent instruction that you can enroll in as of the moment. It also includes programs for two different training levels. If you have questions about program schedules, tuition fees, or nurses aide requirements, please contact the phone number provided.
Providence Seaside Hospital Nursing Aide Training
725 South Wahanna Road,
Seaside, OR 97138
(503) 717-711
mary.lee@providence.org
http://providence.org
[Level 1 and Level 2 Nurse Aid Programs Available]
To work as a nursing assistant in Oregon, you must possess a CNA license. A nursing assistant 1 license is only given to those who were able to meet both the federal and state's training and testing requirements.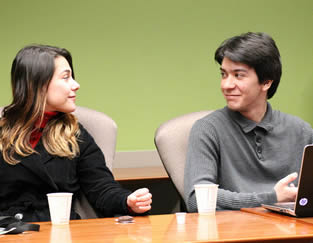 One of the ways to be eligible to apply for the license exams is to complete a level-1 nursing assistant training course. To avoid any problems, the course must be approved by the Oregon State Board of Nursing. To complete a program, you must meet the 150 training hour requirement and pass the course's final exam. The training hours will be divided into lectures/laboratory work and practical training.
The license exam consists of two parts; the first part is the written exam. In this portion, the applicants are given a total of 90 minutes to answer 77 multiple-choice questions. To pass, you must get a score of 65%. An oral version of the written exam is also offered for those who have some difficulty with written English or may simply prefer to take this type of exam. To get this, you must inform the Board by submitting a letter of request along with an additional payment of $35.
The second portion of the license exam is the skills test. In this portion, each candidate will be asked to perform nursing assistant skills that were taught in the training programs. One of the nursing skills will always be proper hand washing, while the other 4 will be randomly selected. Every candidate will be performing the procedures in front of a nursing assistant evaluator. To pass this portion, you must get a score of 80%.
Only when you are able to pass both portions of the exam will your name be added to the Nurse Aide Registry. Your license will also be sent to you as soon as the OSBN receives confirmation of your passing from the Headmaster Testing Company.  You notification of the exam results will arrive at your mailing address within 10 working days from your exam date.
Your CNA license will remain valid for 24 consecutive months. To keep it active, you must renew your license before it expires. One of the requirements for renewal is to provide proof that you worked for a total of 400 hours providing nursing and nursing-related tasks while under the supervision of a registered nurse.
This is a city that is part of Clatsop County, Oregon. According to the census of 2010, their population is now around 6,457. It has a total area of 4.1 sq miles and a population density of 1,641/sq miles. The native name for this city is Ne-co-tat. Seaside, as the name states, is located on the edge of the Pacitic Ocean. It is also at the southern end of the Clatsop Plains.
Examples of health care facilities that you can find in the city include Providence Medical Group- Seaside, Providence Health & Services, O'Donovan Clinic Inc., Seaside Urgent Care, Minor Emergency Clinic, Pacific Medical & Surgical Clinic, and Opie Timothy MD. photo attribution: ufv