The nursing aide classes available in Pryor, Oklahoma that are shown on this page are the entire certified nursing assistant that are available for enrollment as of the making of this page.
Colonial Terrace Care Center
1320 NE 1st Pl,
Pryor, OK 74362
(918) 825-5311
Northeast Technology
6195 West Hwy 20,
Pryor, OK 74361
(918) 825-5555
If you want to enter the medical field, you should try to consider becoming a nursing assistant. Being a certified nurse aide in the state of Oklahoma is one of the best ways for you to enter the medical field. As a nursing assistant, you will be taking care of the patients with their daily needs and assistance by using nursing skills and other skills you learn in the training program.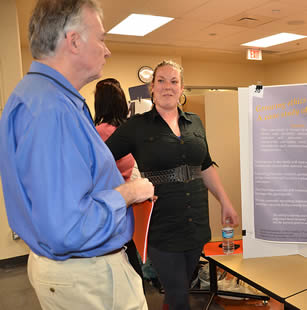 The opportunities that are waiting for those who are pursuing a career as a nursing assistant are great. Currently there is a high demand for workers in this profession and those searching for employment should have no problems finding work. To take advantage of the opportunities, you must first become a licensed CNA I.
The certification process mainly involves taking the necessary training and passing the competency exam. By passing the competency exam, your name will be entered in the Oklahoma Nurse Aide Registry. The competency exam consists of a written (oral) test and a skills evaluation. You will need to pass all the tests to get certified.
If you wish to further your career and knowledge and skills as a nursing assistant, you can train to become a CNA II. Training programs take 27-30 hours to complete. It includes 11 modules that gives more focus on safety, team work, aging and illness, communication skills, nutrition, spirituality and dying, and many more. Each module takes an average of 3 hours to complete.  Since the OSDH has established contracts with the Oklahoma Department of Career and Technology Education and the Tulsa Community College, training to be a CNA II is free.
Before you can enroll in the program, you must have at least 6 months of continuous nursing assistant experience working in the same facility. CNAs who are working in an assisted living center for the same amount of time can also qualify.
Becoming a certified nursing assistant II is not the end of the health care career ladder. You can still climb further up by training to be a CNA III. Like nursing assistant II programs, these programs are free. To qualify this time, you must show proof that you have worked for a minimum of 1 year. You must also possess a good record without any findings of abuse, neglect, or misappropriation of the patient's property.
To know more about how to climb up the career ladder, you can contact the Oklahoma Department of Career and Technology at (405) 334-2038.
Pryor is also known as Pryor Creek. It is a part of Mayes County. The community was originally called as Coo-Y-Yah, but was later named after the creek nearby. According to the census of 2010, their total population had reached up to a total of 9,539 people. They have a population density of 1,424.6/sq mile. The total area of the city was estimated to be around 6.5 sq miles, where all of it is land.
Examples of health care facilities that are located in the area include Battles Paul E Doctor of Osteopathi, Urgent Care of Oklahoma Pryor, Grand Lake Mental Health Center Inc., Wells Family Clinic, Ellitcott Medical Plaza-Pryor, Fell John E Doctor of Osteopathi, Free Medical Clinic of Mayes County, Healthcare Innovations Private Services, and Battles Paul E Doctor of Osteopathi. photo attribution: ufv