The certified nurse aide classes in Lexington, Virginia that are open for enrollment are shown on this page. If you have any questions about the state requirements, course curriculum, or tuition rates, call to speak with a school adviser.
Floyd S. Kay Vocational Technical Center
143 Greenhouse Road
Lexington, Virginia 24450
(540) 463-5555
Heritage Hall Nursing Assistant Course
205 Houston Street
Lexington, VA 24450
(540) 464-8181
You can only work as a nursing aide in Virginia if you have a CNA certification. Only individuals whose names are on the Nurse Aide Registry are given a certification. In this state, there are two general ways on how to get into the NAR. You can either take the National Nurse Aide Assessment Program examination (NNAAP exam) or apply for reciprocity or endorsement.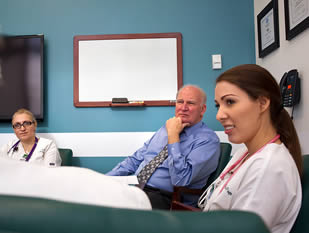 Taking the National Nurse Aide Assessment Program Examination
The NNAAP exam is a two part examination that consists of a written/oral test and a skills evaluation exam. Both tests are conducted on the same day at Regional Testing Centers, so candidates must plan their day accordingly. Both federal and state laws dictate that only individuals who are able to complete a state-approved training program are allowed to take the test. You can apply for the NNAAP exam if you meet any of the following:
•    Completed a CNA training program that is approved by the state's Board of Nursing
•    Completed 40 hours of clinical duty as a nursing student
•    Graduated from a nursing school
•    Have a certification that had expired for no more than one year
Among those options, the most common way to is the first. CNA programs are offered by different institutions and schools. They are required by the state to offer at least 75 hours of lectures and supervised clinical practice while under the care of a registered nurse.
Depending on the program you choose, it can take you from about 2 to 6 months to complete your training. Students are taught about the basic nursing skills and different health concepts like vital signs, body mechanics, human anatomy, nutrition, death and dying process, communication techniques, and many more.
Getting a CNA certification by Endorsement
This process is only offered to individuals who are certified in another state as nursing aides. They can transfer their certification and work in Virginia without taking the state's NNAAP exam. Applicants must have a clean record and a current or valid certification. The duration of the endorsement process will depend on how long their state can produce proof of authentication of their certifications. To find out more about this process, please call the BON at (804) 367-4569 or email them at nursebd@dhp.virginia.gov.
This is an independent city that is in Rockbridge County. It is situated a few miles east of the West Virginia border and about 50 miles north of Roanoke. Lexington is also the county seat of Rockbridge. This city has a total area of approximately 2.5 sq miles and has a population density of 2,753.8/sq mile and a last recorded population of 7,042. Major roads that you can use to get to this city include U.S. Route 11, U.S. Route 60, and Interstates 64 and 81.
Health care centers that you can find serving this city include Blue Ridge Dermatology PC, Lexington Family Practice, Lexington Orthopedics & Sports Medicine, Patient Choice Inc., Carilion Clinic Sleep Center, Rockbridge Health, Cardiology Services Lexington, Rockbridge Traditional Medicine. photo attribution: codnewsroom