The facilities in Hartsville, South Carolina that are available for enrollment for nurse aide class as of the writing of this post are shown to you on this page. For more information about signing up for their license exam preparation training, call the number provided.
NOC Training Center
2065 E Bobo Newsom Hwy
Hartsville, SC  29550
843-383-8921 or 843-383-8691
A CNA certification is required to work in the state of South Carolina, especially if you are planning to work in a Medicaid nursing facility. You can only receive a nursing aide certification once your name is on the Registry and you have completed all the necessary documents.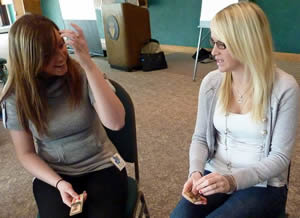 One way of getting into the NAR is by passing the National Nurse Aide Assessment Program exam. To be eligible for the exams, you can complete a state-approved CNA course. Approved courses take 100 hours to complete. There are also other ways to become eligible for the exam, such as completing a nursing education program or be trained as a military medic.
This exam consists of a written/oral test and a nursing skills return demonstration. If there are no technical problems, you can receive your score report on the same day. If you pass all the tests within 3 attempts, your name will be listed on the Nurse Aide Registry. Pearson VUE will also send your CNA card to your address within a few days after you pass.
A CNA certification will allow you to work as a nursing assistant for 2 years. To keep your eligibility, you must get paid to work as a nursing aide for at least 8 hours every 2 years. For your work to qualify, you must be under the supervision of a licensed nurse or a member of the medical staff.
A notice for renewal is sent out by Pearson VUE to your address at least 1 month before the expiration of your certification. To avoid any problems with receiving this notice, you must keep your record on the SCNAR updated. You can inform the Registry of a change in address by calling Pearson VUE at (800) 475-8290. If you changed your name, you will need to complete and send the Change of Address or Name Form. For changes in name, you must provide legal documents that support this change like a marriage certificate.
Every time you renew your certification, Pearson VUE sends a new CNA card with updated information such as the new expiration date to your address. If you changed your name or address after receiving your new card, you may request for a new one by sending in a request form and paying the amount of $15.  This request also applies to those who lost their cards.
This small city is found in Darlington County. It has a total population af about 7,764 people, during the last census. It has a total area of approximately 5.0 sq miles, where all of it is land. Its population density is estimated to be 317 people per square mile. This city was first established as a small settlement back in the 1760s. It was named after Captain Thomas E. Hart.
Health care centers and providers that you can find in the area include G & G Treatment Center, O'Kelly, Peter P MD, FACS MD FACS, Rite Aid, Hilton W Ray DDS, Brown-Pennington-Atkins Funeral Home, Easterling Chiropractic Clinic, Kennedy William P DR, Morrell Memorial Nursing and Rehab Center, Dameron Jason R MD, and many more. photo attribution: create-learning