The nurse aide classes being provided by education facilities in the town of Ferndale, Michigan are described for you here. These programs have been verified by the state registry to offer the proper 51 skills curriculum required as well as the minimum 75 hours of instruction.
MedRight
427 Allen Road, Ferndale, MI 48220
(248) 547-0834
http://www.medright.org
Before you can take care of the patients, you must first learn the different skills that you will use in taking care of them. These skills are the basic nursing skills, which you will learn in a nursing assistant training program that is approved by the state. These workers are tasked in helping the patients with their hygiene, maintaining their rooms, measuring vital signs, and offering other forms of support. They will be working under the supervision of a registered nurse.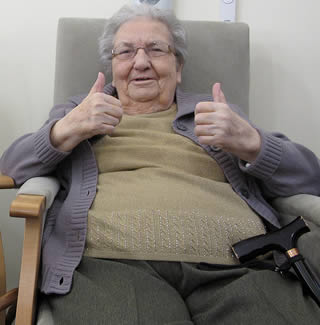 Your CNA classes must be authorized by the MI Nurse Aide Registry and provide the proper curriculum and amount of hourly instruction. During your program you will be taught how to perform 51 different tasks in a clinical setting. In addition you will be provided with at least 75 hours of instruction. Once you finish a course you will receive an Authorization to Test (ATT). This will give you a list of the testing locations near you that you can call to set up a test date for the license exams. For further details about test scheduling contact 1-800-752-4724.
A Nursing Aide can be defined as an individual who is giving nursing or nursing –related services to a patient/resident of a long-term care facility and who is not a licensed healthcare provider, a dietitian, nor a volunteer who provides the services without pay. According to the Omnibus Budget Reconciliation Act or OBRA of 1987, all nursing aides are now required to be registered under a Registry that is maintained by the state.
A private contractor called Prometric was hired by the Long Term Care Division of Licensing and Regulatory Affair's Bureau of Health Care Services to maintain the Michigan Registry. This registry contains all the names of the CNAs of the state. It is also their task to maintain and approve the standards of Nursing Aide Programs.
In order for you to be on the registry, you must be able to complete a state-certified training program and then pass both the skills and knowledge tests that are conducted by Prometric. Once you pass the competency exams, you will be given a certification by Prometric that will be valid for two years. During that time, you must have worked for at least 8 hours with pay in order to be eligible for the renewal of your certification. You can call the Michigan Nurse Aide Customer Line at 1-800-752-4724 to find out more about qualifications needed to become employable.
Ferndale is a part of Oakland County. It was Native Americans who first settled in the area, it then became a small farming town during 1918. It is also a part of the Detroit metropolitan area. According to the 2010 census, their total population had reached up to a total of 19,900 people. They have a population density of 5,100/sq mile. The total area of the city is approximately 3.9 sq miles, where all of it is land.
Health care providers that are found in the area include Home Physicians Group, Exclusive Physicians, Best Life Associates, Exclusive Physicians PLLC, Memor Health Services, Primecare Medical Centers, Taylor Jacqueline MD, Nuwell Technologies, Chwierut Thomas DO, and a few more. photo attribution: abbeyfieldkent