The nurse aide classes that are active and available for enrollment in Dayton, Nevada are shown to you on this page. Currently these are the only courses that are available for students in town that have been approved by the NV Board of Nursing. To learn more, call to speak with a school administrator about the next enrollment period.
Dayton High School
335 Old Dayton Valley Rd.
Dayton, NV 89403
Phone: 775-246-6240
http://www.dhs.lyon.k12.nv.us/Dayton_High_School/Home.html
(Classes are offered to high school students only)
If you want to become a nursing assistant, you must first learn the necessary skills and knowledge that will be used as when you take care of residents with different needs. To achieve this, you must enroll in a state-approved training program. These programs are offered by different institutions and take up to 13 weeks or less to complete. After you complete your training, the next step is to apply for and challenge the competency evaluation exams that are handled by Pearson Vue. Once you pass all the exams, your name will then be entered on the Registry.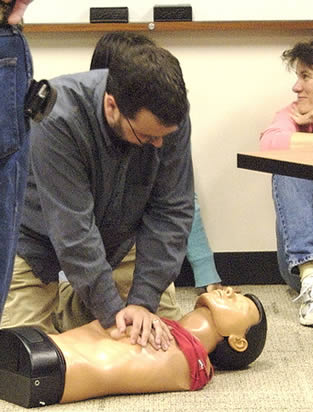 Only those whose names are on the Registry are allowed to work in the state as a nursing assistant. Another way of getting on the Registry is by apply for Interstate Endorsement or reciprocity. This option is only available to those who are already in another state's Registry and have an active status. When applying through this method, there is also a different set of requirements.
Regardless of what method you are using to get onto the Registry, you must be able to pass the background checks for criminal records. These checks will be done at both federal and state levels. It may take around 4 months before the official results may be received by the Board from the FBI. Having record such as abuse or theft may prevent you from working in the state as a nursing assistant.
Dayton is a census-designated place that is a part of Lyon County. As of the 2000 census, their total population was at 5,907 residents. Dayton has a total area of approximately 31.7 sq miles, where all of it is land, and a population density of 186.3/sq mile. You can find this city a few miles near the Carson River.
Examples of health care centers and providers that are near the area include Take Care Clinic at select Walgreens (866) 825-3227, Tahoe Fracture and Orthopedic Medical Clinic (775) 246-5814, Med Direct Urgent Care (775) 246-9001, Dayton Healthcare Center, Dayton Family Medicine (775) 246-9050, and Carson Tahoe Laboratory Services (775) 445-7606. photo attribution: mistermoss