The schools enrolling students for nurse aide classes in Crawfordsville, Indiana that are available as of the making of this page are all listed below. If you know of other ISDH registry authorized certification courses that are being offered in the area, please contact us and we will add them to the page.
The Lane House
1000 Lane Avenue, Crawfordsville, IN 47933
(765) 362-0007
http://lcca.com/32/
Becoming a CNA is a great way for you to enter in the medical field. There is a continuous increase in the demand for health care as the population increases meaning there is an excellent opportunity for you to find a secure job. By getting trained as a certified nursing assistant, you can gain valuable experience that you can use as you advance in the health care field. Due to the high increase in the demand, there are now different institutions all over the state offering training programs.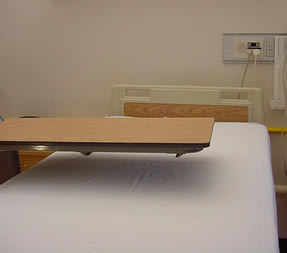 Since the completion of a training program is one of the requirements to get your name entered in the Registry, you should remember to only enroll in a program that is certified by the state.  These programs are required by Indiana to offer at least 105 hours of training. These training hours should be divided into 30 hours of classroom lectures and no less than 75 hours of clinical duties. Even as a student, you will already be exposed to a real clinical setting and interact with actual patients and other members of the healthcare team. When you are there, you will be placed under the care of a qualified RN. Most training programs, only last from 2 to 6 months depending on the instruction program you select.
After your training, the next step for you is to take on the license exams. These exams are conducted by the Ivy Tech Community College. Call 317-917-5948 to speak with one of their representatives to learn more about the exams and how you can get an application to apply. After you take the test and are able to pass both the written/oral exam and the skills demonstration, your name will automatically be added to the registry. For more information, you can follow this link: http://www.in.gov/isdh/files/standard.pdf.
The City of Crawfordsville is the county seat of Montgomery County. You can find this city on the west central part of the state. Major Whitlock, who was responsible for laying out the town, named the city after Colonel William H. Crawford. This city is also known by some as the "Athens of Indiana". This city has a total area of approximately 9.15 sq miles, where all of it is land. It had a total population of 15,915 residents during the 2010 census and a population density of 1,819/sq mile.
Health care centers that are located in the city include American Health Network, St Clare Neighborhood Clinic, Williamsburg Healthcare, Child & Family Counseling, Crawfordsville Home Health, Adult Health Clinic, Wabash Valley Hospital Inc., Northridge Medical Group – After Hours, Cummins Behavioral Health Systems Inc., and many more.