The nurse aide classes in Brooksville, Florida that you can enroll in as of the moment are all listed here. For any questions regarding their certified nursing assistant curriculum, or eligibility requirements contact the school using the numbers listed on this page.
Central High School
14075 Ken Austin Parkway,
Brooksville, Florida 34613
(352) 797-7020
Hernando High School
700 Bell Avenue,
Brooksville, FL 34601
(352) 797-7015
Nature Coast Technical High School
4057 California Street,
Brooksville, Florida 34604
(352) 797-7000
To become a nursing assistant, you must be able to complete all the requirements of the state. For many states, the most important tasks are the completion of a CNA training program and the passing of the background checks. These background checks for criminal records are done in order to protect the interests of the residents. They will be done at both federal and state levels. As for the training course, it must be one that is approved by the state. These two are all prerequisites for the license exams. You cannot work in Florida if you do not have a license. Other requirements include being at least 18 years old, have a high school diploma, and submitting the necessary paperwork like transcript of records, ID photo, fingerprint cards, 2 passport sized pictures, as well as the payment for the tests.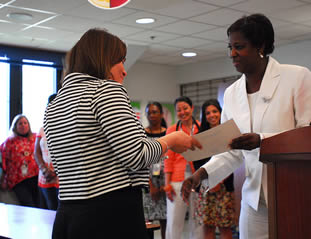 If you are already a nurse aide from a different state, then you may apply for reciprocity. You can get an application form through the internet at www.prometric.com. Since you are already a license/certification holder, you will no longer be required to take the exams here. All you have to do is to submit a copy of your certification, your exam results, and your results for the background checks along with the completed application form. When you apply, your license should still have an active status in your state's Nurse Aide Registry.
This city is in Hernando County. It is also the county seat there. This suburban city is included in the Tampa-St. Petersburg-Clearwater, Florida Metropolitan Statistical Area. According to the last census, their total population has risen up to 7,264 residents. It has a total area of approximately 5.0 sq miles, and has a population density of 1,469.5/sq mile.
Health care centers that you can find within the city include Diabetes Care Club, Trusted Hands, Professional Medical Transcription Services Inc., Gulfcoast Spine Institute, HPH Home Health, Center for Aesthetic Plastic, Growing Center Counseling, Brooksville Eye Center, and many more. photo attribution: usaghumphreys