If you want to take nurse aide classes in Beaufort, South Carolina to prepare for the license exams, you can find the most recent ones posted here. These courses are available for enrollment as of the moment and will qualify you for the exams. For more information about enrolling in training, classroom schedules, or certification requirements,, just call the number provided.
Technical College of the Low Country
PO Box 1288
Beaufort, SC  29902
843-525-8368 or 843-525-8330
One of the best ways to start a career in the field of health is to become a certified nursing assistant. CNAs are one of the most in demand professions today. Many believe that this growth in demand will continue until the end of the decade. Because of its demand, once you get certified, you will not have any problems looking for work throughout the country.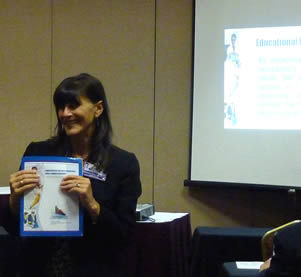 The first step in becoming a CNA in South Carolina is to establish eligibility to apply for the NNAAP examinations. There are different routes that you can take to accomplish this, but the best way is to enroll in a state-approved CNA program. Approved programs offer no less than 100 hours of training. These hours will be divided into classroom lessons and at least 40 hours of clinical training. You will cover different concepts such as infection control, mental health, rehabilitation, communication skills, safety and emergency procedures, the promotion of the patient's independence and respect for their rights, and many more.
Nursing students, graduates, and nursing assistant candidates who trained outside the state may also apply for the exam, provided that their training meets both the federal and state's standards. To determine if they are eligible or not, they must call (800) 898-2587 or email the state's Department of Health and Human Services at scnar@dhhs.state.sc.us.
The SCDDHS has contracted Pearson VUE to assist in the conducting, scoring, and releasing of the exam results. If you have any questions regarding the exams, you can visit their website or call them. You can also download a copy of the SC CNA Candidate Handbook from their websites. The Candidate handbook is one of most details sources of information about the CNA certification process.
If you pass all the tests (knowledge test and skills evaluation), your name will be added to the state's NAR. You will receive your nursing assistant card in the mail within 10 days after you passed. This card, as well as your listing on the Registry, will remain valid for 24 consecutive months. A notice will be sent by Pearson VUE at least 60 days prior to your certification's expiration.
To be eligible for renewal, you must work, for compensation, as a nursing assistant for at least 8 hours. During your working hours, you must be under the supervision of a licensed nurse or a member of the medical staff. If you fail to renew your certification, it will expire. An expired license can only be reactivated by retaking the competency exam again.
This town is the county seat of Beaufort County. It is considered as a Lowcounty city. This city was charted back in 1711, which makes it the 2nd oldest city in the entire state. You can find this city in the Hilton Head Island-Beaufort Micropolitan Area. According to the census of 2010, their total population was around 12,361 people. It has a total area of 23.4 sq miles and a population density of 695.7/sq mile.
Examples of health care centers that you can find in the city area include Diabetes Care Club, DDC- DNA Diagnostics Center, CPAP, Allergy & Asthma Center Of Beaufort, Trusted Hands, Beaufort Women's Center, Akers Richard E Jr MD, Children's Dentistry by Thomas H. Morse DDS, Anderson Funeral Home Inc., Carolina Sportscare And Physical Therapy of Beaufort, and many more. photo attribution: create-learning