The nurse aide classes in Bastrop, Louisiana listed here offer the most recent and up to date certified license programs that are open for you to enroll in. Speak with a representative of the school to learn more about how their training course can benefit you and help you become certified to work.
Louisiana Technical College
P.O. Box 1120, Kammell Street,
Bastrop, LA 71221
(800) 433-3243
www.ltc.edu/home.asp
If you wish to work as a nursing assistant in Louisiana, you would have to be in the state's nurse aide registry first and to be able to get there, you first have to finish a state approved training program.  The course takes a few weeks to finish and are reasonably priced.  The training is composed of both a classroom and a clinical session which should teach you the basic nursing assistant skills and knowledge that you need in order to work efficiently as a nursing aide.  After finishing the course, you can then apply to take the state competency exam and gain your certification.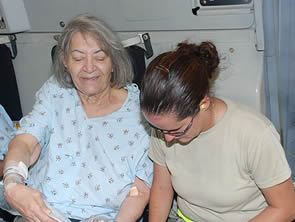 You will need to renew your license every two years so it is vital that you keep your address and contact information up to date. Renewal notices will be sent out prior to your due date which you will need to have your employer sign and send back to the state registry. If you have further inquiries you can call to speak with an official representative at 225-295-8575.
Those who are currently working in another state as a nursing assistant may qualify to transfer by submitting a reciprocity form. Workers must be in good standing with their state and currently listed on their state's registry. In addition, they must have worked at least 8 hours in the capacity of the job within the last two years to qualify.
Bastrop is the parish seat of Morehouse Parish. It is a main city of the Bastrop, Louisiana Micropolitan Statistical Area. The city was named after its founder, Baron de Bastrop- who was originally known as Felipe Enrique Neri. According to the last census taken, their total population had reached up to 12,988 people, with a population density of 1,543.9 / sq mile. The total area of this city is estimated to be 8.4 square miles, where all of it is land.
Health care providers that you can find serving this city include Dan Wood Physical Therapy Clinics, Riversouth Rehabilitation, Family New Life Rehabilitation Center, Liberty Healthcare Systems, Legrand Health Care & Rehabilitation Center, State of Louisiana Mental Health Office, Morehouse General Hospital – Day Surgery, and many more. photo attribution: chucksimmins