CNA Classes in North Miami Beach, Florida that are open for enrollment as of the making of this post are all listed below. Contact one of the schools using the phone number provided below for more information about enrolling in nurse aide training, the cost of instruction, or program certification requirements.
National School of Technology
16150 Northeast 17th Avenue
North Miami Beach, Florida 33162
(305) 949-9500
North Miami Beach Senior High School C.N.A. Course
1247 Northeast 167th Street
North Miami Beach, FL 33162
(305) 949-8381
Nursing Unlimited Nurse Aide Program
633 Northeast 167th Street, Suite 1205
North Miami Beach, FL 33162
(305) 651-3508
Passing the license exams is necessary to become a nursing assistant in Florida. You will not be allowed to work in any healthcare facility as one if you do not have a CNA certification. In order to take the exams, you must meet several requirements. The most important among the requirements are the completion of a state-approved training course and the passing of the background checks.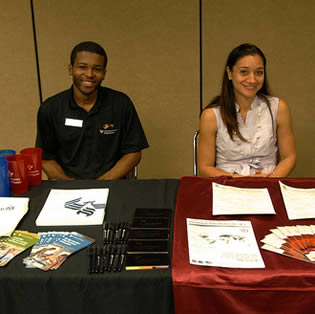 There are two parts in the license exams, which are the written/oral exam and the demonstration of skills needed be CNAs. For the written exams, you will be given 90 minutes to finish all 60 questions. Out of the questions, there are 10 pretest questions. These questions will not be scored since they are placed there for statistical purposes. There are three domains that will be focused during the exams. These include knowledge on the roles of a nurse aide, promotion of safety, and promotion of function and health of residents.
As for the skills demonstration, you will be asked to perform only a few of the nursing skills. These skills will be randomly selected by a computer out of a list of 22 nursing procedures. During the skills demonstration, you will be given a simple scenario where you will enact and perform the different skills. You will also be assessed on skills that will not be asked for you to perform. An example of this is hand washing; every nurse aide is expected to perform this as a means of infection control before handling the patients.
This city is commonly referred to as NMB. It is a suburban city that is a part of Miami-Dade County. It was originally named as Fulford back in 1926 after  Captain William H. Fulford. It was then renamed in 1931. According to the census of 2007, their total population was around 38,201 people. It has a total area of about 5.0 sq miles, and has a population density of 8,230.6/sq mile.
Health care centers that you can find in the area include Faith Medical Institute, Personal Care Medical Group Ll, Metro Injury & Rehabilitation, Corrales Carlos F DO PA, Center for Holistic Health Care DC, Immune Care of North Miami, Imed Urgent Care Center, and Schettini Health Center Inc. photo attribution: usaghumphreys