The nursing assistant training courses that are available for enrollment in North Kingstown, Rhode Island are shown to you in the list below. If you know of other listings that are available in this city, you can send them to us and we will add them to the directory.
Scalabrini Villa
860 North Quidnessett Road,
North Kingstown, RI 02852
(401) 884-1802
http://www.scalabrinivilla.com/
The increased number of elderly in the State of Rhode Island has caused an increase need for healthcare providers. This increase has resulted in a shortage of entry-level professionals like nursing aides. Training to become a certified nursing aide in Rhode Island is an excellent way of starting a career in the field of medicine. You won't have any problems looking for work once you gain entry into the state's Nurse Aide Registry and receive your NA certificate.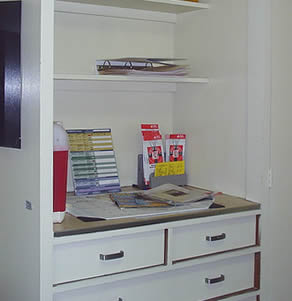 Before you are allowed to handle the patients, you must first be deemed ready. You need to learn all the knowledge and skills that you will use during the job by successfully completing CNA training classes. You must only attend a class that is approved by the Rhode Island's Department of Health to get the right training and the right number of hourly instruction.
Currently, classes in the state are only required to offer at least 100 hours in duration, of which 20 hours must be allocated for practical training. Programs must also only last for no more than 90 days or 3 months. During the training, you will be spending your hours in the classroom/lab for your theoretical course work & lectures and in a certified nursing facility for your clinical practice.
Some of the nursing assistant skills you will learn during your instruction include safety procedures, infection control, emergency preparedness, CPR, Heimlich maneuver, patient rights, interpersonal skills, resident independence, and communication proficiency. You will be tested on five of the techniques you learn in your class when you take the certification exams. After completing the program, you can then apply within 1 year for the state exams.
Completing an approved training program is a requirement in qualifying for the National Nurse Aide Assessment Program examination or NNAAP exam. A nursing student who has completed the Fundamentals of Nursing and has at least two (2) clinical courses within the last 2 years can apply directly for the exams. When applying they will need to send their official transcripts to the Department of Health as verification of their education and training.
After you complete your training, you will have only one year to get certified. You need to submit the application forms along with the other requirements in order to schedule for an exam date. If you fail to get certified within one year after your training, you will have to complete another training program. In case you fail, each candidate is given 3 attempts within the year to get certified.
The NNAAP exam is divided into two parts which are a knowledge test and a skills exam. The knowledge test may be taken as either a written or oral exam. Candidates are given a maximum of 2 hours to answer the 70 multiple-choice questions. During the second part, which is the skills exam, candidates will have 25 minutes to perform 5 randomly selected nursing procedures. Candidates who pass both tests will gain entry into the Nurse Aid Registry and will be given a CNA certificate. To find out more about the testing requirements to be added to the registry contact the Rhode Island Department of Health at (401) 222-5888.
North Kingstown is a part of Washington County. This city was once a part of Kings Towne back when it was founded in 1674. It was only in 1722 that the original town was split into North and South Kingstown. At the last census, their total population was at 26,486 people. They had a population density of 607.5/sq mile. The total area of North Kingstown is approximately 58.3 sq miles, where its water area is estimated to be 14.7 square miles.
Health care centers and clinics that are serving the town include Shore Courts, North Kingstown Treatment Center, United health care Group, Partners for Wellness Inc., Roberts Health Centre Inc., The Treatment Center – A South County Hospital Affiliate, Cobra Administration and Health Services, Wickford Junction Medical Walk-In, and Xra Medical. photo attribution: chrstphre