The college courses and vocational schools located in North East, Maryland that are listed below are all the certified nursing assistant training classes that you can enroll at this time. For details about class schedules, course curriculum, and the cost of tuition, contact one of the training facilities below..
Cecil Community College
One Seahawk Drive, North East, MD 21901
(410) 287-6060
http://www.cecil.edu/
Cecil County School of Technology
900 North East Road, North East, MD 21901
(410) 996-6250
www.ccst.ccps.org/
To become a nursing assistant in the state of Maryland you must become certified. Requirements for this are attending a state approved school and taking the state license exam. Most CNA classes last about 2 to 6 months and provide at least 100 hours of classroom teaching and of clinical duties. After completion you can submit an application to apply for the license exam. The tests are conducted by the Maryland Geriatric Nursing Assistant Testing Service. you can call to speak with one of their representatives at 866-257-6470. Currently the testing location for the exams are held at the Susquehanna Red Cross. Once you pass your license is valid for a two year period before you will need to renew.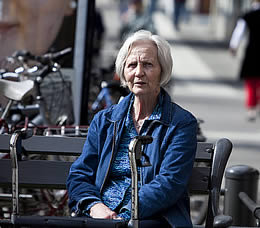 Becoming a Certified Medicine Aide is another option that is available for those with certification who wish to obtain a higher degree since getting a license is only considered a basic certification in Maryland. To become one, you will need to meet both the state's and the federal's requirements. The basic requirement to become a CMA is to be a current or hold an active nursing assistant license. Next, you will need to be enrolled in a state-approved CMA training program. To be accepted in these programs, you must have at least 2 years of experience as a nursing assistant in a licensed facility or have one year of full time work as a GNA.  You will also need to get a recommendation letter from the Director of Nursing of your employing MR or nursing home.
Once you complete your training, you will receive your initial certification, which is valid up until you CNA license expires. When your license expires, you will have an additional 30 days to renew it. If you fail to do so, then your license will be no longer valid and you will have to start all over.
North East is a town that is located in Cecil County. According to the last census that was taken there, their total population was around 2,733 people. It has a total area of approximately 1.6 sq miles, where all of it is land. Its population density is estimated to be 1,730.8/sq mile. One of the historical sites in the town is the St. Mary Anne's Episcopal Church, which was built in 1742.
Examples of health care centers and providers that you can find in the area include PRO Physical Therapy, Bedford Boylston MD, North Bay Medical Associates PA, Danielsson-Sanden Ingela, Lackey Kathleen A DVM, Reynolds John H DR, Monteleone Robert A, Razullah Khwaja MD, Sachdev Madhu S, Ghosh Bijoy K MD, and many more. photo attribution: ulricaproduction