Those who wish to receive nursing assistant certification in North Charleston, South Carolina can find the eligible training listed here. For any questions about their school enrollment policy/requirements, taking the certification exam, tuition fees, or classroom schedules, please call the number provided on this page.
P.A.T.C.H. Training School
(People Advocating To Change Humanity)
29311 Spruill Ave. Suite D
Tri-County Plaza of Charleston Building
N.Charleston SC 29405
(843)744-1249.
Trident One Stop Career Center
1930 Hanahan Road
North Charleston, SC  29406
843-574-1820
Becoming a nurse aide in South Carolina can be one of the best career choices you can make. With today's economy, a lot of jobs are losing their demands. Luckily this job is not one of them. Experts believe that the demand for nurse aides will continue to rise up to 2020 and will increase by 20%. Because of this demand, you will have no problems looking for work once you become certified. With the experience you get from being a nurse aide, you can even make it a stepping stone if you wish to pursue higher degrees.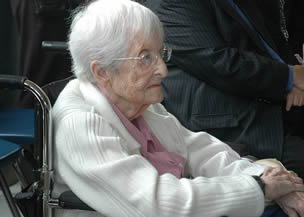 Before you can start working as a nurse aide, you must get certified first. To do this, you have to get your name entered on the Nurse Aide Registry. There are two general ways to get into the NAR, which is by applying for reciprocity or through testing.
If you have never been certified as a nurse aide, then your only option is to challenge and pass the NNAAP exam. This exam was designed by the National Council of State Boards of Nursing Inc. as a means to make a standard evaluation of potential nurse aides. This exam consists of a written (oral) examination and a skills evaluation. In order for a nursing aide to be certified, he must pass both exams.
Each candidate is only given 3 attempts to pass all the tests. If you fail in one of the tests, this will mean a failed examination. You can reapply to take the exam you failed 45 days after your exam date. If you still fail after the third attempt, you will be required to undergo retraining.
Before you can apply for the exam, you must complete a South Carolina state approved 100-hour training course. By the end of your training, you will now know how to properly take care of the patients.
The second way to get on the NAR is by reciprocity. Only certified nursing aides who are currently listed in another state's NAR and were able to maintain a clean record may apply. CNAs who are listed on the Nurse Aide Abuse Registry will not be allowed to get on the SCNAR.
For more information, please go to www.pearsonvue.com or www.scdhhs.gov.
This city belongs to Berkeley, Charleston, and Dorchester counties. It is the 3rd largest city in the state of South Carolina. It has a current population of about 97,471 living in more than 76.6 square miles of land. Its population density is around 1,360.5/sq mile. This city also belongs to the Charleston – North Charleston – Summerville metropolitan area and the Charleston-North Charleston urban area.
The major hospital serving the city is the Trident Regional Medical Center . Aside from this, other hospitals that you can find in the area include Medical University of South Carolina, Ralph H. Johnson VA Medical Center, Bon Secours-St Francis Xavier Hospital and Roper Hospital. photo attribution: ufv