To become a certified nursing assistant in Newberry, South Carolina one must enroll instate approved classes. Instruction will help prepare for the license exams and offer heands-on practice using health care skills. Included in the list are all the training programs that are approved by the state of South Carolina and meet exam certification requirements.
Newberry County Career Center
3413 Main Street
P.O. Box 799
Newberry, SC  29108
803-321-2674
Piedmont Technical College
540 Wilson Road
Newberry, SC 29108
(803) 276-9000
The opportunities in the field of health are continuously on the rise. One of the top careers that are increasing in demand is CNA or certified nursing aides. CNAs are individuals who help the nurses take care of the patients by providing nursing care to the patients. The tasks that they do depend on what tasks are delegated by the nurses.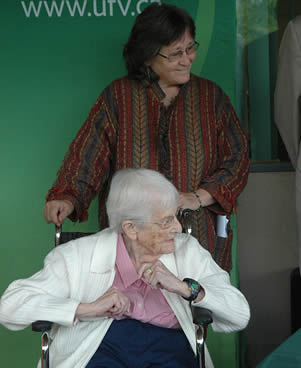 In order to become a nursing assistant, you must first enroll in a state-approved training program. Most of the facilities that offer the programs require you to be at least 18 years old, possess a high school diploma or a GED, be physically and mentally healthy, complete all immunizations, have a negative TB test, and pass the national background check.
Once you enroll in a program, you will be spending at least 100 hours in training. Your training will be divided into lectures and practical training. By the time you complete your training, you will be able to provide to the patients their needs in different activities such as bathing, feeding, dressing, exercising, ambulation, and many more. You will also learn routine procedures such as vital signs taking, proper documentation, as well as safety and emergency procedures.
Before you can fully work as a nursing aide, you will have to challenge the certification exam. According to the law, only certified nursing aides are allowed to work in Medicaid nursing facilities. In South Carolina, you can only be certified once your name is entered in the state's Nurse Aide Registry.
The certification exam is divided into two parts. The first part is the multiple-choice knowledge test. Candidates will be given the option to take either the written or the oral version. Every candidate will be given 2 hours to answer all 70 questions. As soon as you are through, your score will be faxed for scoring. If there are no problems, you can expect your score to be returned within 10 minutes after being faxed.
The second part of the exam is the clinical skill demonstration. Here, you will be tasked with performing 5 nursing skills in front of a nursing aide evaluator in a given scenario. You will only have 30 minutes to perform all skills. To pass this part, you must perform all the skills satisfactorily. A complete list of the nursing skills that may come out can be found in the Candidate Handbook (http://www.asisvcs.com/publications/pdf/074100.pdf).
To get into the NAR, you must pass all the tests. If you do, you can expect your CNA card to be mailed to your address within 10 days after passing. You will be allowed to work as a nursing aide so long as your certification is active. To check your record please visit: https://www.asisvcs.com/services/registry/search_generic.asp?CPCat=0741NURSE.
This city is the county seat of Newberry County. It is located about a few miles northwest of Columbia. It has a total area of approximately 6.6 sq miles, where all of it is all land. It has a total population of about 10,277 during the census of 2010. Its population density is 1,609.2/sq mile.
Examples of health care centers that you can find in the city include DDC- DNA Diagnostics Center, Newberry Internal Medicine, aker, Erwin R DMD, Livingston Emily DO, Mccartha Robert P DR, Newberry Ob/Gyn, Newberry County Memorial Hospital, Southern Health Partners, and many more. photo attribution: ufv