The nurse aide training courses in Mt. Angel Oregon are listed for you on this page. Included in the list are all the recent OSBN authorized programs that you can enroll in as of the moment. For more information about nurse aide requirements, tuition cost, and class schedules, just contact the number that is provided or go to the address during working hours.
Providence Benedictine Nursing Center
540 South Main Street,
Mt. Angel, OR 97362
(503) 845-6841
[Level 1 and Level 2 Nurse Aid Programs Available]
Working as a nursing aide in the state of Oregon means that you possess an active nursing assistant certificate. Nursing homes, hospitals, and other employers are required to check the status of a nursing aide before hiring. There are different ways to do this; one of the easiest ways is to check online at http://osbn.oregon.gov/OSBNVerification/. The search can either be done by using the nursing aide's license number or do a name search.  This site is open to the public and may be used by those who are waiting for the results of the license exam.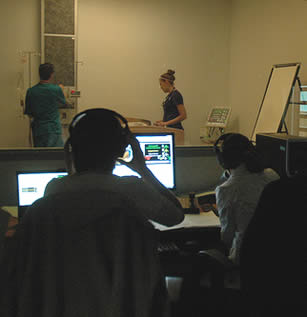 Taking the license examination is one of the methods to gain entry into the NAR and get certified. The license examination is provided by the Headmaster Testing Service. Those who are allowed to take this exam are those who completed a CNA training course that is either approved by the Oregon State Board of Nursing or by another state; those who graduated from an approved nursing school; those who train in the military as a medic or a military corpsman and have accumulated 400 hours of work within the past 24 months.
A CNA certificate is only valid for 24 months. If you want to continue your eligibility to work as a nursing aide, you must renew your license before it expires. One of the requirements for renewal is for you to provide proof of employment. You must have worked for 400 hours as a paid nursing aide while under the supervision of a licensed nurse.
The opportunities in the field of health are not only limited to those who want to become a nursing aide. If you are a registered nurse with a clean record, you can try to become a nursing aide instructor. The requirements are pretty simple. First of all, you must have a minimum of 2 years of experience, where one of those years were spent working in a long-term care facility. You must also have some experience in teaching adults or supervising nursing aides. If not, then you can try to complete a course about adult education.
This city is a part of Marion County. As of the latest census, their population is now around 3,121 people. You can find this city 18 miles northeast of Salem and access it using Oregon Route 214. It has a total area of 2.5 km2 and a population density of 1,255.2/km2. Another major highway that you can find along the city is Interstate 5.
The closest hospital in this city is the Silverton Hospital which is four miles away in Silverton. Other health care centers that you can find in the city include Mt Angel Family Medicine (503) 845-2000, and Mt Angel Family Medical Center which is at 690 N Main St. photo attribution: ufv