The certified nurse aide training in Michigan City, Indiana that are listed below contain all information that is currently available in the city as of the making of this post. For more information about the school and their education programs, please call the number provided.
A. K. Smith Career Center
817 Lafayette Street, Michigan City, IN 46360
(219) 873-2120
http://www.mcas.k12.in.us/
Life Care Center of Michigan City
802 US Highway 20 East, Michigan City, IN 46360
(219) 872-7251
http://lcca.com/
More and more people want to know how to become a nursing assistant. The state of Indiana requires those who want to become certified to enroll in training that provides the required amount of hourly instruction and the proper class curriculum. As a student, you are going to spend most of your time in classroom lectures and skills training before you go to your clinical duties. The state requires that these programs should offer their students at least 105 hours of training, which must include no less than 75 hours of clinical experience. The training programs that are being offered in the state can be completed within 8 to 24 weeks. To ensure that you will be allowed to apply for the license exams, you should only enroll in a program that is approved by the state.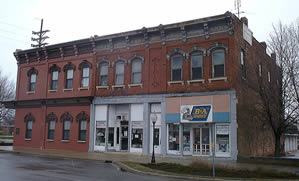 Once this school requirement is met one can apply to take the certification exams to be eligible to work in the state. The exams are composed of a written and a skills evaluation, where it must be performed in front of a nurse aide evaluator. You will need to pass all the tests to get your name entered in the registry. If someone has previously taken a nursing assistant program in another state besides Indiana they may apply for reciprocity and be eligible to take the certification exam. They can only apply though, if they have met the instruction hours that is required by the state. They should also make sure that they have a good standing with their previous state or country they came from.
This city is a part of La Porte County. You can find the city about 50 miles east from Chicago and a few miles west from South Bend. This city is one of the primary cities of the Michigan City-La Porte, Indiana Metropolitan Statistical Area. According to the 2010 census, their total population was around 31,479 residents. Its population density was estimated to be around 1,679/sq mile. Michigan City has a total area of approximately 22.85 sq miles, where 3.26 sq miles of it is water.
Health care providers whose service you can avail include 400 North Medical Center, Michiana Cancer Treatment Center, Nasr Psychiatric Services PC, Massage Therapy & Wellness Center, Med Spa Women's Health Care, Associates and Clinical Practice, Family Mobile Medical Services, Saint Anthony Memorial, Working Well-Regional Occupational Health, Planned Parenthood, and Franklin Clinic. photo attribution: lhoon