Schools that provide nurse aide training courses to help become certified in Metamora, Illinois are listed below. The programs listed here contain all the current and up to date programs found in Metamora as of this time. Call the school to get the latest enrollment details, tuition rates, and program curriculum.
Snyder Village
1200 East Partridge St.,
Metamora, IL 61548
(309) 367-4300
There are several ways to get your name entered in the state's Nurse Aide Registry. One of the easiest ways is to take the CNA competency exams. The state of Illinois will not allow any individual to work in a nursing facility if their name is not in the registry. Before you can take on the exams, there are several different requirements that you will need to comply with. First of all, you need to be equipped with the proper education and knowledge by enrolling in a state-approved training course. These programs can be completed within a matter of few weeks of continuous training. Classes will require you to have at least 40 hours of practical clinical duties and lectures about basic nursing skills.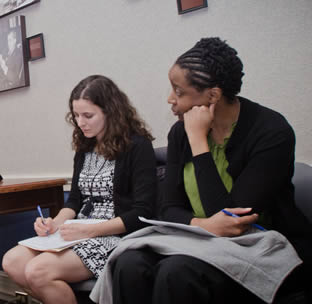 The next step after you complete your training is to send in your applications along with the required documents. Examples of these documents include fingerprint cards, ID photo, passport sized pictures, proof of your training, and the payment for the exam fees. The finger print cards will be used for both the federal and state background checks for criminal records. Having records like theft or abuse of drugs can greatly affect your application. If you do not pass the background checks, you will not be allowed to proceed and take the exams. The background checks are a basic requirement for anyone who wants to work in the state. After passing the exams, you will then become a eligible to work in a nursing facility or health care center.
This is a village that is located in Woodford County. It is considered as a suburb of Peoria. This village is included in the Peoria, Illinois metropolitan statistical area. Founded in 1836, this village was originally known as Hanover. The name was taken from Hanover, New Hampshire. Its name was only changed into its current one during 1845. The name was from a character in a play entitled Metamora. According to the census of 2000, their total population back then was around 2,700. They had a population density of 1,944.4 per square mile. This village has a total area of about 1.4 square miles.
The Methodist Medical Group At Metamora, Adams Marcus F DC, Parry Jeanne F, Adams Chiropractic, Whitford Michael MD, Ipmr, Kaufman Wellness Center LTD, Gravlin Dean A MD, Sidler Glen MD, and Lindstrom Stephanie MD are some of the health care providers that you can find serving this city. photo attribution: usdagov