The nurse aide schools enrolling students in Melrose, Massachusetts are being offered here. All course listed meet the minimum hourly and curriculum requirements and are authorized by the state. Contact them using the phone number shared below.
American Red Cross
786 Main Street,
Melrose, MA 02176
(781) 979-4010
http://www.redcross.org/
Entering the medical field by becoming a certified nurse aide is a great option for those looking to get started in health care. This profession is increasing in demand not only in this state, but is others as well. Compared to other courses that are available, training to become a nurse aide is less time consuming and a lot cheaper. It can also be a great stepping stone if you want to gain experience and achieve a higher degree. You can study advance degrees such as GNA, home health aide, and CMA and work toward a degree in nursing.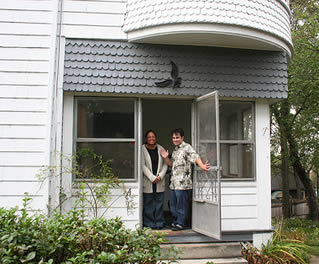 With its increasing demand, more and more facilities are now offering nursing assistant training programs. Depending on the type of program you enroll in, your training can last from 4 to 8 weeks. When you graduate from a state approved program, you will have a total of 100 hours of training and will be able to take on the license exams. Passing all the tests in the license exams will get your name on the Registry and will allow you to work in care facilities and hospitals.
The MA Nurse Aide Registry handles all of the licensure for workers in the state. They send out renewal notices to those who are certified every two years. You can get additional information about these practices by calling them at (617) 753-8144. If you have already submitted a renewal application you can get information about its status by calling (781) 979-4010.
CNA license holders from other states are welcome to work if they wish. For them to be authorized to work, they will have to apply for reciprocity. When they apply one important requirement is that they must have a valid license status, as well as be able to pass both the federal and state background checks.
This city is a part of Middlesex County. You can find it in the Greater Boston metropolitan area. It is only a few miles north of Boston. Other nearby neighborhoods includes Stoneham, Wakefield, Saugus, and Revere. It was first settled in 1629 and was originally called as "Ponde Fielde", due to the number of ponds and streams found in the area. According to the 2010 census, their total population was around 26,983 people. They have a population density of 5,698.3/sq mile. The total area of this city is approximately 4.8 sq miles, where almost all of it is land.
Health care providers that you can find in the area include Horace Mann Health Services, Shnidman Susan R Psycholgst, Greater Lynn Mental Health & Retardation Assoc, Melrose-Wakefield Hospital, Epoch Senior Healthcare of Melrose, ABC Home & Healthcare PRO, and many more. photo attribution: donabelandewen