The certified nursing assistant training courses that are available in McCook, Nebraska are listed below. Enrolling in classes will provide you with procedural health care theory and an opportunity to practice common tasks used on the job. Call to speak with a program administrator to learn more about the curriculum.
Mid-Plains Community College
1205 East 3rd Street, McCook, NE 69001
(308) 345-8100
http://www.mpcc.edu/
Working as a nursing aide in the state of Nebraska is very easy if you know the state requirements. You must first complete a CNA training course that is approved by the state's Department of Health. The classes must cover the fundamental skills you will need on the job and last a minimum of 75 hours of instruction.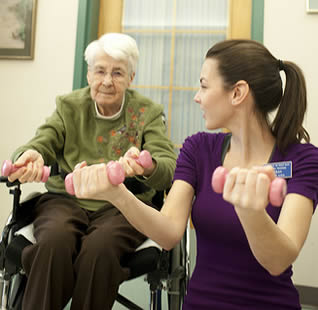 Once you are through with your training, you can then apply to take on the state's license examinations. The exams are given in two parts which are a written competency exam and a manual skills test. After completion of the exams you will be placed on the states nurse aide registry and eligible to work for up to 24 months. To remain in good standing on the registry you must work as a nurse aide within each 24 month period.
An individual who was able to complete a state-approved CNA training course and pass the competency evaluation exams is not required to submit a placement for to the Registry. Their names will be automatically added within a month after the Registry is notified of successfully passing the exams.
Nursing students who want to gain entry on the Registry are required to write a cover letter asking to be placed on the Registry. The letter should include information such as date of birth, full name, current address, contact number, and social security number. The applicant will also need to submit a copy of his transcript of records. If any grade was below 70%, the state will require a documentation of successful completion of a state-approved evaluation exam.
For medics that receive their training in the military, they will need to submit the cover letter that contains the same information. Instead of transcript of records, they will be required to submit training records if the applicant is still active in the military. If he has been dismissed, he will need to submit a DD214.
The City of McCook is the county seat of Red Willow County. It was named after Alexander McDowell McCook, who was a Brigadier General during the American Civil War. The total population of the city during the 2010 census had reached up to 7,698. They have a population density of 1,485.1/sq mile. The total area of the city is estimated to be around 5.4 sq miles, where all of it is land.
Health care centers that are found in the area include Quality Urgent Care, Wellness Partners, All Seasons Counseling Centre LLC, High Plains Podiatry, McCook Clinic PC, Midwest Ear Nose & Throat Specialists PC, Surgical Associates, Peoples Family Health Service, and McCook Clinic PC. photo attribution: ufv