The adult education centers and college courses in Mattoon, Illinois that are shown on this page offer the most recent certified nursing assistant classes that are open to the public. Call a training facility listed below to get class times, tuition rates, program curriculum, or requirements. If you know of other state approved certified nursing assistant classes, please contact us so we can add them here.
Lake Land College
5001 Lake Land Blvd.,
Mattoon, IL 61938
(217) 234-5300
http://www.lakeland.cc.il.us/
Mattoon Area Adult Education Center
1617 Lake Land Blvd.,
Mattoon, IL61938
(217) 235-0361
If you are planning on becoming a nursing assistant, you should know what the different requirements are. Among them the most important are the completion of a state-approved CNA program and pass the both the federal and state background checks. Without these two, you will not be allowed to proceed and take the license exams. Depending on the program you choose to enroll in, it will take you an average of 2-6 months to finish a program. The background checks are done to protect the interest of the residents that you will eventually take care of.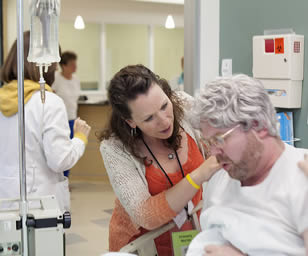 When you apply, you will need to submit the completed application form which can be downloaded at http://www.idph.state.il.us/nar/. Aside from the background check results, you will also need to submit fingerprint cards, ID photo, passport size pictures, and payment for the different exam fees. To assure that you do not have any communicable diseases, you will also be required to undergo immunizations and physical exams.
Passing the license exams is an important step since the state does not allow any nursing assistant to work in a healthcare setting if his/her name is not on the registry. CNAs from other states may work here by applying for reciprocity. When they apply they must have a valid license and a good relationship with their state.
This city can be found in Coles County. It is a main city of the Charleston–Mattoon Micropolitan Statistical Area. This area was originally known as "Pegtown." because the early settlers used pegs to mark the plots that were for sale. A major road that is serving this city is the Interstate 57. According to the last census that was taken there, their total population was around 18,555. The city has a population density of 1,964.8 / sq mile. Its total area is approximately 9.3 sq mile.
Health care centers that are serving this city include DaVita Dialysis Center, Sbl Women's Healthcare, Counseling Associates, Sbl Behavioral & Counseling, In Home Medical, Coles County Mental Health Center, Behavioral Health Services, Family Medical Center, Carle Clinic Association, Miller Rick Doctor of Osteopathi, MacDonald James Doctor of Osteopathi, Regional Behavioral Health Network, and Sarah Bush Lincoln Health System. photo attribution: codnewsroom