The certified nursing assistant schools found in Martinsville, Indiana that are currently being offered are shown here. These are all the instruction courses that you can enroll in as of the making of this page. For more information about these training facilities, please call the number provided below.
Grandview Health and Rehabilitation Center
1959 East Columbus Street,
Martinsville, IN 46151
(765) 342-7114
www.grandview-healthcare.com/
If you are considering in entering healthcare, you should think about becoming a nursing aide. A nursing aide is a person who works mostly in hospitals or nursing homes and helps the residents with their daily activities and other aspects of life. While they are doing so, they will be working under the supervision of a nurse. Before you are allowed to handle any resident, you must first be enrolled in a state-approved training program to know how to do so properly. As a nursing aide student, you will be spending your time in classroom lectures, skills training, and clinical duties. The state requires that the student's clinical training hours should not go less than 75 hours. When you complete your training, you will have a total of 105 hours of training. If you have taken college courses in the fundamentals of nursing you may also be eligible as long as you have met the curriculum requirements.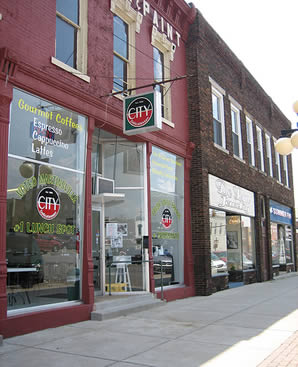 Once you complete your training, the next step for you is to ask for the CNA Final Exam forms from your training center. These exams are handled by the Ivy Tech Community College. You will need to pass all the tests if you want your name to be entered in the state's Nurse Aide Registry. You will only be allowed to work as a nursing aide if your name is in the registry.
This city is the county seat of Morgan County. According to the census of 2010, their total population was around 11,828 people. Its last known population density is estimated to be around 2,620.6/sq mile. The total area of this city is estimated to be around 4.51 sq miles, where all of it is land.
Examples of health care centers and providers that you can find in the area include Morgan Interventional Pain Clinic, Mental Health America of Morgan County, Center for Women's Ministries, Physicians Health Center At Bluff Creek, Center for Behavioral Health, Eskonen Joshua Doctor of Osteopathi, Breast Care Clinic, Walk In Urgent Care Clinic, Dialysis Institute of Martinsville, Good Shepherd Community Clinic, Morgan Health Services Inc./Physician Referral, and many more. photo attribution: mar52laine