Occupational facilities in Marion, South Carolina that are offering nurse aide classes are shown on this page. If you have any questions about program curriculum, class schedules, or the cost of training, please call the number provided below.
Professional Nursing Services
PO Box 723
Marion, SC  29571
843-275-0110 or 843-275-0228
A nursing assistant or a nursing aide is an individual who assists a registered nurse in providing nursing and nursing-related services to patients in a health care facility. As the number of elderly who needs assistance with their daily activities increases, so does the demand for this profession. This profession is currently one of the most in demand professions today in the field of health. If you wish to start a career as a nursing aide, then this is the perfect time for you to do so.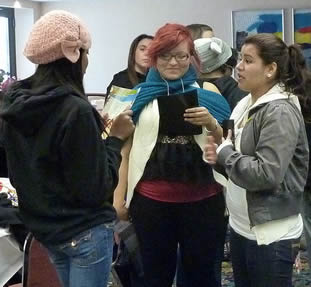 In order to become a nursing aide, you will need to undergo training. One of the best ways to receive the proper education and training is to enroll and complete a CNA training course. When enrolling, please make sure that the course is approved by the state's Department of Health. When enrolled, you will spend a minimum of 100 hours in training. Even as a student, you will already be given a chance to work with actual patients when you do the practical portion of the training.
When you complete the course, you will become eligible to apply for the certification exam. Only nursing aides who are certified will be allowed to work in a long term care facility in South Carolina. This exam is conducted by Pearson VUE with the help of the NACES. Each CNA candidate will only be given a maximum of 3 attempts to pass both portions of the exam (knowledge and skills test).
If you pass all the tests, your name will be entered on the SCNAR. You may view your record on the NAR by going to https://www.asisvcs.com/services/registry/search_generic.asp?CPCat=0741NURSE. Employers are required to check the status of nursing aides before hiring. Once your name is on the Registry, it will be your responsibility to keep it up to date. Please inform the Registry if you changed your address by calling (800) 475-8290. If you changed your name, you will need to fill out the Change in Name/Address Form. There will be no charges if you change when you update your record.
If you wish to get a new CNA card with your updated information on it, you may send a request form to Pearson VUE along with the payment of $15. Keep in mind that every time you renew your certification, the Registry will also provide you a new card. CNA certifications are only valid for 24 months and must be renewed before they expire. To do so, you must be able to work for at least 8 hours as a paid nursing aide.
This city is the county seat of Marion County. It was named after the Brigadier General from the state, named Francis Marion. According to the census of 2000, their total population at that time was around 7,042 people. It has a total area of about 4.3 sq miles, where all of it is land. Its population density is 1,626.3/sq mile.
Examples of health care providers that you can find in the area include Professional Pharmacy Of Marion Inc., Marion County Medical Center – Admissions, urke Valerie MD, Whittington Dental Associates, Marion Medical Group PA, Wu Donald S MD PA, Professional Nursing Services, Marion Nursing Center Inc., Fowler Rural Medical Clinic, and Visiting Nurses Service. photo attribution: create-learning