The nursing assistant training provided by schools in Marion, Indiana are listed below. These classes have been approved by the Indiana State Department of Health and are open in the city as of the making of this post. If you want to find out more about their health care training courses, you can try calling the number provided.
Marion Community Schools – Tucker Career and Technology Center
107 South Pennsylvania Avenue,
Marion, IN 46952
(765) 664-9091
http://www.marion.k12.in.us/tucker.cfm
Miller's Merry Manor
505 North Bradner Avenue,
Marion, IN 46952
(765) 662-3981
http://www.millersmerrymanor.com/marion-nursing
There are a number of ways you work in Indiana as a nursing assistant. One of the easiest ways for you to do that is to be able to find a CNA training program that is certified by the state and enroll in it. These programs are easy to find since they are offered by different training centers all over the state. You cannot become a nursing assistant if you do not have the proper education and training.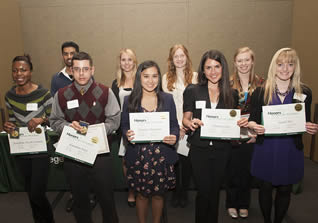 These programs are required by the state to offer their students at least 30 hours of classroom lessons and 75 hours of clinical experience. Before you are going to the clinical area for your duties, you have to be taught the basic nursing skills first. Examples of such skills include taking the vital signs, doing proper hand washing, performing partial or full bed baths, and assist in different daily activities such as feeding, bathing, maintaining hygiene, and ambulating.
Once you are through with your training, the next step for you to do is to apply for the nurse aide license exams. These exams are composed of a written/oral exam and a knowledge demonstration of the nursing skills. You must be able to pass all the tests to get your name entered in the state's registry. Call Ivy Tech Community College to schedule a testing date at 317-917-5948.
This city is the county seat of Grant County. It was named after Francis Marion, who was a Brigadier General during the Revolutionary War. According to the 2010 census, their total population was around 29,948 people. It has a total area of approximately 15.80 sq miles, where most of it is land. Its population density is estimated to be around 2,355.5/sq mile.
Examples of health care centers that you can find in the area include Cornerstone Behavioral Health Center, Grant-Blackford Mental Health Center – 24 Hour Crisis Service, Hester Hollis Concern Center, Wesleyan Health Care Center, Capabilities Healthcare, Northgate Healthcare Center, Ambucare Clinic, Podiatry Practice Helpers Inc., Gentiva Health Services, Colonial Oaks Retirement Community, Life Center Counseling Service, Indiana Health Center Inc., and many more. photo attribution: codnewsroom