The nursing assistant training programs in Marianna, Florida that are available for enrollment are all listed in detail below. For more any questions about how you can join their classes, please call the number for the school facility in Marianna provided for you below.
Chipola College-Health Sciences Program
3094 Indian Circle
Marianna, FL 32446
850-718-2278
Marianna High School
3546 Caverns Road
Marianna, FL 32446
850-482-9605
You cannot work in this state as a nurse aide if you do not have a CNA license. To get one, your name must be entered in the state's Nurse Aide Registry by passing the competency exams. The exams for this state are being handled by Prometric. Like many states, there are a number of requirements that must be met before you can take the exams. The most important prerequisite for the exams is the completion of a state-approved training course. These courses offer at least 75 hours of classroom lectures And 100 hours of skills training. It will take you about 6 months to finish the course, depending of the schedules for the course you select.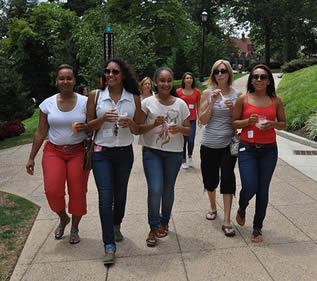 The license exams have two parts, a written and a skills evaluation.  In order to get your name in the registry, you must pass all of the tests, including the background checks that will be done before you take the exams. You will not be allowed to proceed if you fail the background checks. If you pass, you will be given a notice along with your certification 14 days after taking the exams. This will depend on the completeness of the documents you submitted during your application. The requests for the transcript of records often cause a delay in the release for your results.
This city is the county seat of Jackson County. Its official nickname is "The City of Southern Charm." According to the census of 2004, they had a total population of about 6,200 people. The city has a total area of approximately 8 sq miles, where all of it is land. Its population density is 778.8/sq mile.
Health care centers that you can find in the area include Feitz Foot Clinic, DDC- DNA Diagnostics Center, Trusted Hands, Rosen Seymour R MD, Marianna Ob-Gyn Associates, North Florida Cancer Care, Knowles Henry A Jr DMD, Ambulatory Ankle & Foot Care Center PA, and many more. photo attribution: sjuadmissions