The certified nursing assistant training with state approval located in Madawaska, Maine are shown on this page. These classes offer the most recent certification programs that are open for you to enroll in within this town.
Madawaska Adult Education
135 Seventh Ave.,
Madawaska, ME 04756
(207) 728-6314
http://madawaska.maineadulted.org/
The requirements for being a nursing assistant in the state of Maine are similar to other states in the U.S. One of the most important requirements that you will need to do to become certified is to become well-equipped with the knowledge and skills that are necessary in taking care of the patient. This can be achieved by enrolling in a training program. Keep in mind that you should only enroll in a program that is approved by the state registry. You can contact Licensing and Regulatory Services to verify a program at 1-800-791-4080.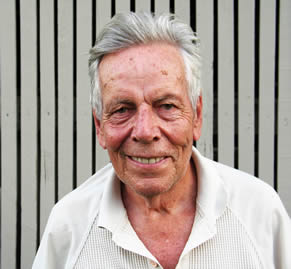 As a nursing assistant student, you will be taught different concepts such as infection control, mental health, rehabilitation, and the different medical terms. You will also be trained on the basic nursing skills such as taking the vital signs, maintaining the patient's hygiene, promoting safety, and how to properly assist in the patient's daily activities. The minimum hours of course curriculum is required to be no less than 180 hours of instruction. This works out to a minimum of 70 hours of clinical skills practice, 90 hours of theory/coursework, and 20 hours of laboratory instruction/work.
All that you learned during your training will be tested when you take on the license exams. These exams are composed of a written and a skills demonstration exam. You will need to pass all the tests if you want to get your name entered on the state's Nurse Aide Registry. This is very important since only those whose names are on the Registry will be allowed to work as CNAs for more than 4 months. Although you can work in a nursing facility after you finish a training program, you still have to get your license to be able to work there permanently. You license will expire every 2 years and must be renewed before that happens. The expiration date is usually the last day of your birth month.
This town is situated in Aroostook County. Incorporated in 1869, it was once an important meeting place for the Maliseet nation during colonial times.  According to the census of 2010, their total population had reached up to a total of 4,035 people. They have a population density of 71.4/sq mile. The total area of this city is approximately 56.5 sq miles, where 0.8 square miles of it is water.
Examples of health care providers that are located in the area include Aroostook Mental Health Services Inc. – Clinics, Aroostook Mental Health Services Inc. – Residential, Madawaska Group Home, Acadia Family Health Center, Long Lake Regional Health Center, and many more.