The courses listed in detail below are all the nurse aide training programs (NATPs) in Lyman, Wyoming that are certified by the WSBN to accept candidates for training. Please call the contact number(s) provided for more information regarding their curriculum, tuition, enrollment schedules, and other related matters.
WWCC Outreach
P.O. Box 1090
Lyman, WY
Contact Information:
Western Wyoming Community College
P.O. Box 428
Rock Springs, WY 82901
(307) 382-1801
Fax: (307) 382-7665
Email: kluzmoor@wwcc.wy.edu
More and more people are getting interested in becoming nursing assistants. This is because the demand for nursing assistants has been increasing all throughout the country. Training to become one is becoming known one of the easiest ways to enter the field of healthcare.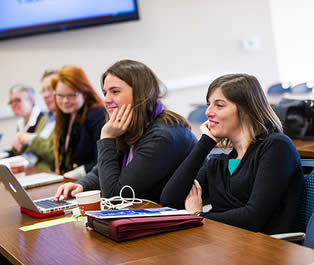 What does one need to become a CNA?
The laws clearly require a nursing assistant to be certified to work for more than 120 days in any health care facility in the State of Wyoming, especially for facilities that receive Medicare or Medicaid reimbursements.  One can only get certified by getting placed on the Wyoming State Nurse Aide Registry, which is run by the Department of Health's Office of Healthcare Licensing and Surveys.
Those who have never been on any state's NAR can only enter by challenging the National Nurse Aide Assessment Program after completing a state board-approved training program. Only those who have completed an approved training program are allowed to apply for the NNAAP exams. In addition to passing the exams, applicants must also undergo and pass the DCI criminal background checks with fingerprinting.
CNA Training in Wyoming
The state requires all programs to last 105 hours. These hours must be divided into a minimum of 75 hours of classroom and lab works and 16 hours of supervised clinical practice. Nursing assistant students, while in the clinical area, shall be accompanied and supervised by a qualified Instructor at all times. No student is allowed to perform a procedure without the presence of the instructor nor is a student allowed to do a skill that hasn't been taught in the classroom.
National Nurse Aide Assessment Program Exam
Registration process in this state is done through the mail. Applications must be complete and sent with the payment of $98 for first-time testers. Your instructor will usually provide you with the application forms; however, you can also visit www.pearsonvue.com to download a copy.
The NNAAP exams are divided into two parts, which consists of a 2-hour knowledge test and a 30-minute skills evaluation. Both tests are conducted on the same day at an approved testing center. Applicants must pass both tests within 12 months after completing their training or within 5 attempts, whichever comes first.
The exam results are released on the same day. However, if there are technical problems at your testing site, the results will be mailed to the address that you've provided during the application process within 5 to 7 days after taking the exams.  If you pass, your name will automatically be entered on the state's Nurse Aide Registry. Applicants can verify their status by going to www.health.wyo.gov/ohis./cna.html.
More about Lyman
You'll be allowed to work in any healthcare facility in Lyman, Wyoming. This town can be found in Uinta County with a total area of 1.71 square miles. As of the census of 2012, the total population of the town was around 2,094 people. You may work as a CNA in the Uinta Urgent Care or Bridger Valley Family Practice if you wish to work in the town.  You'll be allowed to work as a certified nursing assistant anywhere in the State of Wyoming so long as your name is on the NAR. photo attribution: tamuc