The certified nurse aide programs located in Lonaconing, Maryland that are listed on this page are all the instructional training approved by the state of Maryland. For more information about enrolling in a certification course, please call the school number below.
Egle Nursing Home
57 Jackson Street
Lonaconing, MD 21539
(301) 463-5451
http://www.eglenursing.com/
According to the law of the federal and state, any person who is routinely doing nursing or nursing-related services that were delegated by a registered nurse or LPN must be certified and have his/her name in the Board of Nursing. Only those individuals who have been certified by the Board are the ones who are allowed to work as a CNA. To become licensed, you must be able to complete a training program that is approved by the board. Most programs will take about 2 to 6 months to complete, with at least 100 hours of clinical duties and basic skills training.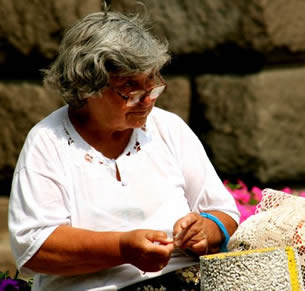 After completing the program, you must then be able to pass the competency exams. You will also need to pay $20 as your initial certification fee, complete the application form, and submit to a Criminal History Record Check. The Susquehanna Red Cross is the testing location and it is administered by the Maryland Geriatric Nursing Assistant Testing Service and you can contact them at 866-257-6470 to find out more information.
Once you are certified, you will be allowed to work as a nursing aide for up to two years. After that, you will then be required to renew your certification. In order for you to be eligible for renewal, you must have worked for at least 8 hours while under the supervision of a registered nurse and must have been paid to do so. The cost for the recertification fee is $40 and needs to be paid every two years.
This town is a part of Allegany County. It is also a part of the Cumberland, MD-WV Metropolitan Statistical Area. The earliest settlers that were non-Native Americans that came to this area came around the late 18th century. Some of their names were Dye, Duckworth, Green, Grove, Frazenbaker, Knapp, and Miller. They built the very first stone house in 1797. According to the last census that was taken there, their total population was around 1,205 people. It has a total area of about 0.4 sq miles, where all of it is land. Its population density is estimated to be 2,875.8/sq mile.
Examples of health care providers and centers that you can find serving this small town include Devlin Res, Egle Nursing Home Incorporated, Mountainview Healthcare, Frostburg Health Center, Stansbury, John G MD – Hunt Club Medical Clinic, Consulate Health Care, and a few more.