The facilities that offer certified nurse aide programs in Lebanon, Virginia that are open for enrollment as of the making of this post are listed for you on this page. For more information about starting nursing assistant training in the city of Lebanon, please call the number provided below.
Russell County Career and Technology Center
Career Tech Road,
Lebanon, VA 24266
(276) 889-6550
The field of health will always be a growing industry because of the constant need for health care. There are numerous job demands as well as opportunities for career advancement for those who are working as health care providers.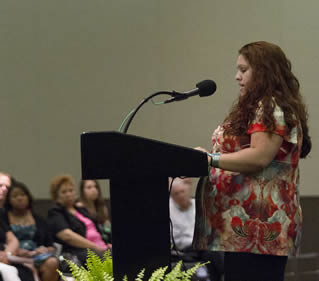 One of the most common career choices for people nowadays is nursing assistance. Nursing assistants help registered nurses provide nursing and nursing-related care for people who are living in different health care settings. They are currently one of the most in demand professions in the field of health.
To work as a nursing assistant, you must get a CNA certification by passing both the written/oral knowledge test and the practical skills test of the National Nurse Aide Assessment Program exam or NNAAP exam.  This exam is conducted with the help of Pearson VUE at testing centers across the state.
Before you can take the exam you must successfully complete a CNA training program that is approved by the Virginia Board of Nursing. These programs offer at least 75 hours of lectures and practical training. They will help prepare aspiring nursing assistants to meet the challenges they might encounter once they work as full-time nurse aides
Once you get a CNA certification you will be open to numerous career opportunities. If you wish to further your knowledge and skills as a nursing assistant you can enroll in a program that offers advanced training. Getting an advance certificate will allow you to do certain procedures and tasks that normal nursing assistants are not allowed to do.
Not only are CNAs allowed to advance their certification as a nursing assistant, they are also allowed to have other certifications as well such as a medication aide certification. Having a medication aide certification will enable you to give certain medications to patients while still working under the supervision of nurses.
The certification process for medication aides is similar to nursing assistants.  You must successfully complete a state-approved training program and then pass the certification exam afterwards. Unlike the NNAAP exam, the certification exam for medication aides only consists of a written exam, which is normally given on a computer. Once you pass the multiple-choice knowledge test you will be provided with a medication aide certification. For more information, please follow this link: http://www.dhp.virginia.gov/Forms/nursing/MedAide/Bulletin.pdf.
This is a town that is situated in Russell County. It is the county seat of the said county. According to the census of 2000, their total population was around 3,273 people. It has a total area of approximately 4.1 sq miles, where all of it is land. It has a population density of 797/sq mile.
Examples of health care centers and providers that are serving the city include Bluff City Medical Center, Clearview Center, National Medical Homecare, Maple Grove Health Care Center, Russell County Rescue Squad Cleveland – Non-Emergency, Recovering Life PC, and many more. photo attribution: codnewsroom