The nursing assistant training classes in Lawton, Oklahoma that are shown here are all the state sanctioned courses available for enrollment. Those who wish to enroll as students should contact a facility to learn more about their requirements.
Great Plains Technology
4500 SW Lee Blvd.,
Lawton, OK 73505
(580) 355-6371
(Also offers other courses)
Veterans Center Lawton
501 SE Flowermound Rd.,
Lawton, OK 73501
(580) 351-6511
To work as a nursing aide in Oklahoma, you must possess a nursing aide certification. To receive a certification, you must pass the state competency exam- which is conducted, scored, and released by the Headmaster Testing Service.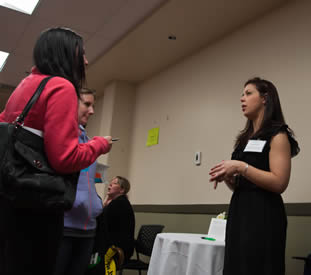 To help you prepare for the exam, as well as establish eligibility to apply, you must enroll and complete a nursing aide training program that is approved by the state's Department of Health. Among the different classes of nursing aides, the basic certifications are the LTCA, HHA, and the Disabled Direct Care Aide.
According to both federal and state laws, these programs are required to offer a minimum of 75 hours for training and 16 hours of clinical practice. Before the students are to handle any patient, they must first spend at least 16 hours covering the basic concepts of communication skills, personal care, respecting the patient's rights, promoting the patient's independence, safety, and emergency procedures. These skills and knowledge will be important when taking care of patients in a health care facility.
After you complete your training, the next step is to challenge the license exam. If you feel that you are not yet ready, you can postpone your application for a maximum of 2 years. Every candidate is also given 3 attempts to pass both the knowledge portion and the skills evaluation portion of the exam.
Getting a basic nursing aide certification will open new doors for you. If you wish to climb up the CNA career ladder, you can train to become a CNA II. To be eligible for this, you must have worked for at least 6 months at the same nursing facility, while maintaining a clean record.
CNA II training programs are free since they are funded by the state's Department of Health. It takes 27-30 hours to complete the program. During your training, you will be increasing your focus on topics like safety, age and illness, communication, nutrition, and many more. There are a total of 11 modules to be taken up and each module takes an estimate of 3 hours to finish.
The career ladder does not stop once you become a certified nursing aide II. You can still climb further and become a certified nursing aide III. Like the previous process, you will complete a 30-hour program that is funded by the OSDH. This time, your training will only focus on 4 advance concepts. To find out more on how to be a CAN III, you can contact Doryah Huser, Chief of Long Term Care, Protective Health Service at Doryah@health.ok.gov.
Lawton is the county seat of Comanche County. You can find this city about 80 miles from Oklahoma City. The city is also a part of the Lawton Oklahoma Metropolitan Statistical Area. With a total population of 96,867 during the 2010 census, they are considered as the 5th most populous city in the state. It has a population density of 1,195.4/sq mile. The total area of Lawton is approximately 81.0 sq miles, where all of it is land. Major roads that you can use to get to this city include Interstate 44, U.S. Highway 62, and U.S. Hiways 277 and 281.
The Comanche County Memorial Hospital, Southwestern Medical Center, and US Public Health Lawton Indian Hospital are the three biggest hospitals that are found in the city. Other health care centers that are found in the city include Young Eye Institute, Carter Healthcare, Neck & Back Pain Clinic, La Sorsa Anthony Physical Therapy, Cosmetic Laser Center, and Dishman's Pharmacy. photo attribution: ufv