The certified nursing assistant classes in Laurel that are approved by the state of Delaware and available for enrollment are shown below. For any questions regarding their school program, tuition rates, class schedules, or taking the certification exam, please call the number provided below.
Tri-State Technical
210 Laureltown
Laurel, DE 19956
Program director: Beth Sanabria
443-523-8429
http://www.tristatetechnicalschool.com/
There are different requirements for those who want to become a nurse aide in Delaware. For those who have not yet received any proper training, they must enroll in a state-approved training program and complete the required amount of hours in both lectures and skills training. After their completion they must then pass the background checks that are done at federal and state level. Once they complete those two, they will become eligible to take on the license exams.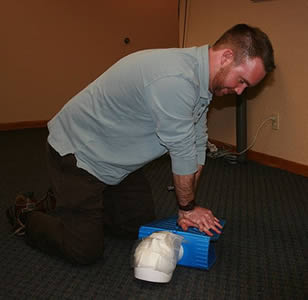 Nursing students, RNs or LPNs, as well as nurse aides from other states are also welcome to work in Delaware. For nursing students, they must submit a letter from their schools indicating that they have completed the Fundamentals of Nursing and had clinical experiences of no less than 75 hours. As for LPNs and RNs, they must submit a copy of either their license, certification or diploma. Nursing assistants from other states must be currently working as a nurse for at least 3 months if they wish to get approval for approval. All applicants must have a good relationship with their state and have no records that may disqualify them. Examples of such records include theft, offenses regarding drugs or violence, negligence or malpractice. Call the Delaware CNA Registry at (302) 577-6666 to find out more details about current certification requirements.
This is a town that is situated in Sussex County. As of the latest census there, their total population is now at 3,708. It has a total area of approximately 1.7 square miles, where almost all off it is land. Its population density is estimated to be 2,181.2/sq mile. This town was once the host of the Laurel Blue Hens of the Eastern Shore Baseball League.
Examples of health care centers and providers in the area include Filipov Peter T MD, Pedro Antonio A MD, Laurel Medical Group, Prewitt P Vance MD, Claravall Odilon, Que Emerson T MD, Peninsula Regional Medical Group, Azar Eye Institute, Smith Curtis A DO, Kim Joseph, and Tu Jason M MD. photo attribution: betsyweber