The medical facilities and colleges located in the city of Lanham, Maryland that are listed below offer the most recent nursing assistant classes that you can enroll in. Schools and training facilities included in the list are all certified nursing assistant training programs that are approved by the state of Maryland.
Dominion Academy, Inc.
2806 Foxglove Way, Lanham, MD 20706
(240) 770-7774
http://www.dominionacademyinc.com/
Nurse One, Inc.
9470 Annapolis Rd, Suite 220, Lanham, MD 20706
(301) 459-8899
http://www.nurseoneinc.com/
Fresenius Medical Care
7558 Annapolis Road #C1, Lanham, MD 20784
(301) 203-9010
http://www.fmcna.com/fmcna/index.htm
Renal Care Management/Davita
8855 Annapolis Road, Suite 200, Lanham, MD 20706
(301) 731-0880
http://www.davita.com/physicians/clinical/integrated-care
The requirements of being a certified nursing assistant in the state of Maryland mandates that you complete a state approved training program. CNA programs must provide the minimum amount of classroom instruction and practical hands-on experience. Currently the amount of hours of instruction is set at 100 hours combined of lectures and duties. After which, you can then apply to take the state certification exam. The testing facility is currently located at the Susquehanna Red Cross. The administrator of the exams is the Maryland Geriatric Nursing Assistant Testing Service. You can contact one of their representatives by calling  866-257-6470 to get more information.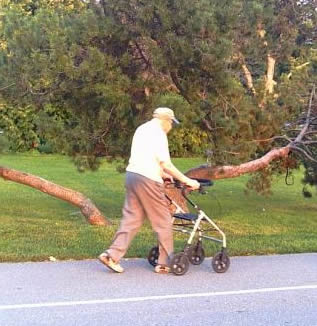 The state of Maryland is very open to nurse aides from other states. If they wish to work, then they must apply for the out-of-state nurse aide registry. The applicant's certification must still be active and must be free from any records of patient abuse or neglect. For further details about how to qualify you can call the MD Board of Nursing at 410-585-1990.
Holders of advance certifications such as GNA, CMA, or DT certifications may also apply for their appropriate registry if they want to work in the state of Maryland. Each of these certifications will have their own set of requirements and guidelines that will need to be followed. For example, only dialysis technicians that are currently holding active certifications that are approved by BONENT may be able to directly registry by completing the initial application and provide a copy of their certifications. Other applicants must undergo retraining from a state-approved CNA-DT program as well as retake the competency evaluation exams afterwards before they will be allowed to apply for certification.
Lanham is a census-designated place that is in Prince George's County. According to the census of 2010, their total population was around 10,157 people. It has a total area of 3.6 sq miles, where almost all of it is land. Its population density is estimated to be around 2,900/sq mile.
Examples of health care providers and centers that you can avail in the area include Edge Medical Care PC, Superfaith Care,  Excel Health Care Services, Maryland Urgent Care, Care Connection Inc., Mid Atlantic Association of Community Health Centers, Family Advocacy, Able Hands Health Care, Vesta Inc., Alek's House, Guide Program Inc., District Healthcare, District Healthcare, Crisis Response System of Prince Georges County, Lakewood Health Care Associates, Craft Healthcare, Immaculate Healthcare Services Inc. and many more.