The training facilities in Lacon, Illinois listed on this page are the current certified nursing assistant classes that are available for enrollment as of this moment. For more information, feel free to call the number shown.
St. Josephs Nursing Home
401 9th Street,
Lacon, IL 61540
(309) 246-2175
There are a lot of people who want to learn how to become a nursing assistant because of the high demand for this profession. One reason for its increasing demand is the high number of people now who care about their health and need help maintaining it. This profession is best suited for those who want to help people without looking for a high salary. It is not that hard to become a nursing assistant in Illinois if you know what to do. The first thing that you should do is to choose a school that is providing CNA classes that you can enroll in.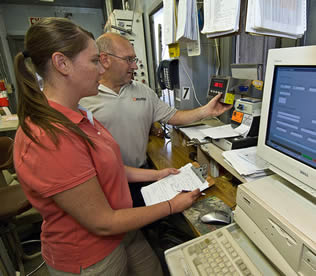 You can find a great number of institutions across the state that offers such programs. Examples of such include colleges, high schools, and community healthcare centers. For you to be accepted in these programs, you must be at least 16 years old and be physically capable of taking care of different patients. Before you do enroll, you should make sure that the program you enroll in is approved by the state. During instruction you will be required to have at least 40 hours of practical duties in a nursing facility before you can take the certification exams.
After you complete your training, which will take you about 2 to 6 months, you can then apply for the CNA competency exams. Taking the exams is a necessary step since the state will not allow any nursing assistant to work if they did not pass them. If you pass all the tests, your name will be entered in the Nurse Aide Registry. For more information, follow this link: http://www.idph.state.il.us/nar/cnafacts.htm. In case you should fail the exam, you are allowed to retake it up to three times before then require you to take a refresher course.
Lacon is the county seat of Marshall County. You can find this city on the eastern shores of the Illinois River. It is included in the Peoria, Illinois Metropolitan Statistical Area. According to the last census that was taken there, their total population was around 1,979 people. Its population density is estimated to be around 1,233.9 per square mile. The total area of Lacon is approximately 1.6 sq miles, where all of it is land.
Health care centers and providers that are situated in the city include Lacon Chiropractic Center, Methodist Medical Center – Jeremy Upert Md-Ruth Smith RN Fnp, Fleming Chiropractic Clinic, Rehman Azuzir MD, Methodist Medical Group At Lacon, Lawless Timothy J MD, and many more. photo attribution: usdagov