The certified nurse aide training found in Kendallville, Indiana listed below are all of the ISDH Registry authorized course that are available for enrollment at this time. You can get more information about their classes, tuition fees, curriculum requirements or enrollment schedules by calling the program listed here.
Four County Area Vocational Cooperative
1607 Dowling Street, Kendallville, IN 46755
(888) 834-9025
http://www.fcavc.org/
Lutheran Life Villages
351 North Allen Chapel Road, Kendallville, IN 46755
(260) 347-2256
http://www.lutheranlifevillages.org/
You cannot become a nursing aide in the state of Indiana if you are unable to get your name entered in the state's Nurse Aide Registry. The only way you can get that there is if you were able to pass the state's CNA license exams. Before you are allowed to take the exams, there are a couple of prerequisites that you will need to comply with. First of all, every aspiring nursing aide is required to enroll in a state-approved training program. You have the option to either enroll in a Nurse Aide training program or a different nursing course. Those who underwent training in a nursing course like RN or LPN may also become eligible to apply for the exams if they are able to meet the other requirements. The state rules say that your training hours should have at least 75 hours of clinical duties and 30 hours of classroom instructions. To learn more about course requirements an verifying a program call the Indiana State Department of Health Training at 317-233-7616.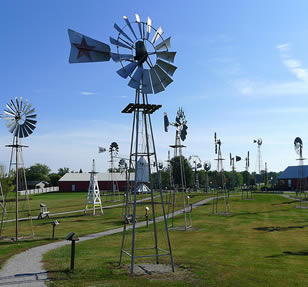 Once you are through with your training, the next step is to apply for the license exams. To get your name entered in the Registry, you will need to pass both the written and the skills demonstration exams. For more information about the exams, you can call this number: 317-917-5948. Indiana also lets those who have taken classes in other state apply for reciprocity if they have the same amount of instruction experience and training. When they apply, they must have a good standing with the state that you come from.
This city can be found in Noble County. It is located in the Township of Wayne. This city had an estimated total population of 9,862 people during the 2010 census. Its population density is about 1,889/sq mile. Kendallville has a total area of approximately 6.27 sq miles, where only 0.22 square miles of it is water.
Examples of health care providers that are serving this city include Brooklyn Medical Associates PC, Northeastern Center, Women's Health Care of Ne Indiana, Parkview Occupational Health, Kendallville Manor Health Care Center, Bangash Sadaf MD, Parkview Noble Hospital – Surgery, Indiana-Ohio Heart, Northeastinternal Medicine, Ortho Northeast One, and many more. photo attribution: brockzilla