CNA Classes in Inverness, Florida that you can find on this page offer the most recent certification courses that you can find in the area. For more information about programs in the city, please call the number provided below.
Withlacoochee Technical Institute
1201 West Main Street
Inverness, FL 34450
(352) 726-2430
There are different requirements that must be met before you can take on the state CNA exams and become a nursing aide. First of all, to become eligible to take the exams you must complete a state-approved training program. These programs will take you, more or less, 6 months to complete. You must have at least 75 hours of classes and 100 hours of skills training to pass the program. The next important requirement is passing the background checks that will be done at both federal and state levels. Having records of theft, offenses involving drugs and violence, neglect, patient abuse, and malpractice will greatly affect your application. The latter offenses are only applicable to nursing assistants applying for endorsement.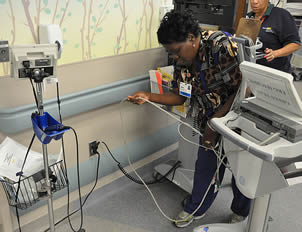 Applying through endorsement from a different state is also a way for you to work as a nurse aide. If you are applying for this type, you must currently have an active license status. Holders of nurse aide licenses are not required to take the license exams of this state. Applicants are required to submit a different set of documents such as a copy of their certification, the results for the background checks, as well as the results for their competency exams.
This city is the county seat of Citrus County. It was originally named as Tompkinsville back in 1868. The place was founded by A. D. Tompkins, later known as Uncle Alf. According to the 2010 census, their total population was around 7,210 people. It has a total area of approximately 8.1 sq miles and has a population density of 838.1/sq mile.
Examples of health care centers and providers that you can find in the area include Quick Care Med, Take Care Clinic at select Walgreens, Access Health Care LLC, STD Test Express, Rogers Ralph W II MD FACS, and Citrus Memorial Health System – Emergency Department. photo attribution: medilldc