The CNA schools in Immokalee, Florida that are shown on this page are all the certified nursing assistant classes that are being offered as of the moment. For more information, feel free to call the facility phone number provided below.
Immokalee Technical Center
508 North 9th Street
Immokalee, Florida 34142
(239) 377-4531
You will not be allowed to become a nursing assistant if you have not passed the license exams. Before you can take the exams, you have to complete a CNA training course that is approved by the state. These programs are being offered by colleges, high schools, and some nursing homes. To complete a training program, you must have at least 75 hours of theoretical classes and 100 hours of skills training. You will be trained in different nursing skills that you will use to take care of your patients like catheter care, bed baths, offering and removing a bedpan, changing of bed linens, assist in ambulation and performing ROM exercises, and dressing, and indirect care procedures.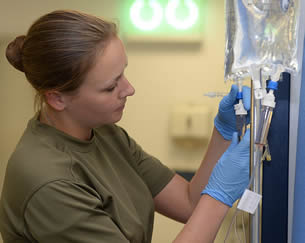 Out of all the nursing skills that you will learn only 5 of them will be selected to be performed during the 2nd part of the license exam. The skills that you will perform will be selected by a computer during your application. To pass the skills evaluation, you have to perform all the satisfactorily. A nurse aide evaluator will observe while you perform the nursing skills and see if you have done the different checkpoint. At the end of the exam, the results will be entered into the computer where the Prometric system will determine if you have passed or failed. If you pass, you will receive a notice and your certification 14 days after you take the exams.
This is a census-designated place that is a part of Collier County. It is also included in the Naples–Marco Island Metropolitan Statistical Area. It was originally known back then as Gopher Ridge. According to the census of 2000, their total population was around 19,763 people. It has a total area of approximately 8.1 sq miles, where all of it is land. Its population density is 2,439.9/sq mile.
Health care centers and providers that you can find in the area include Bonita Community Health Center, EPN UrgentCare, Urgent Care Center Of SW Florida, CHS Healthcare, Marion E Fether Medical Center, NCH Healthcare System, and Vitas Healthcare Corporatiop O. photo attribution: defenceimages