Those who wish to become certified as a nurse aide in Idabel, Oklahoma can find active state approved classes on this page. Potential students can receive more information by calling the school and speaking with a program director.
Kiamichi Technology
Rt 3 Box 177,
Idabel, OK 74745
(580) 286-7555
(Multiple classes are being offered here)
The Nursing Home Reform Act was created to improve the quality care given to the patients in long-term health care facilities. In accordance with this, all nurse aide candidates are required to undergo training and take the competency exam.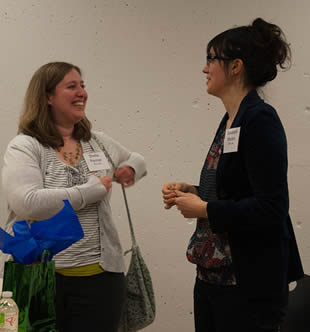 Becoming a nursing assistant in Oklahoma, you must first be able to complete the background check of both the federal and the state. The next step is to enroll and complete a CNA training course that is approved by the state. You should be physically fit in order to be accepted into the program. After the program, you can try to take on the state license exams.
To make sure that the training received by nurse aide candidates meet the quality standards of the both the federal and the state, they are required to be certified before they are to handle any students. Programs must offer a minimum of 75 hours of classroom lectures and at least 16 hours of on-the-job training. The students should also be handled by approved instructors, which are RNs and/or LPNs with enough working experience and some background in educating adults. Most of the programs in the state can be completed within 4-6 months, depending on which program you choose to enroll in.
The nursing aide competency exam is not only limited to those who were able to complete a CNA program. Nursing students, graduates, and foreign-trained nursing students/graduates are also able to apply. The state does not require them to undergo further training to apply for the exam. When they apply, they must provide proof of their training by providing a copy of their diploma or transcript of records. For foreign-trained nurses, they must additionally provide documents that show their legal entry.
The Department of Health has contracted D&S Diversified Technologies: Headmaster to assist in the testing and scoring of the Nursing aide competency exam. The exam consists of a written knowledge exam and a skills evaluation. The candidates may also take the oral version of the knowledge test in conjunction with the written test. To get into the NAR, the candidates must pass all the tests.
Once you are on the NAR, it will be your responsibility to keep your record up to date. Please inform the registry if you change your name or mailing address. Failure to do so can result in failure to receive the notification for renewal and many more. If you change your name, you must show legal documents that back this like a marriage or divorce certificate. If you wish to acquire a new CNA card with your new name on it, you can request for one by filling out this form : http://www.ok.gov/health2/documents/HRDS-NAR%20Dup_AmendNACardApp%20ODH738.pdf.
This city is the county seat of McCurtain County. Established back in 1902, it was originally named as Purnell, which was the last name of a railroad official. It was then later changed into Mitchell for honoring another officer. The current name was derived from the two daughters of Isaac Purnell. According to the census of 2000, their total population had reached up to a total of 7,658 people with a population density of 415.3/sq mile. The total area of the city is estimated to be 15.9 sq miles, where all of it is land. Idabel is also known as the "Dogwood Capital of Oklahoma".
Health care providers and facilities that are serving the city include McCurtain Memorial New Directions, Choctaw Nation Health Services, The Mental Health Center Inc., Sun Health Care, Carl Albert Mental Health Center, Heinemann Marva Lpc, Lmft, RN, Oak View Health Services, and many more. photo attribution: ufv