The nursing assistant courses located in the city of Hyattsville, Maryland that are available as of the making of this page are listed in detail below. Programs included in this list are all the registry certified classes that are approved and meet certification requirements.
Renal Advantage Inc.
2426 Chillium Road
Hyattsville, MD 20782
(301) 927-8808
http://www.renaladvantage.com/
Cambridge Nursing Assistant Training Academy
3311 Toledo Terrace Unit C-202
Hyattsville, MD 20782
(301) 853-9100
Fomen Nursing Assistant Training Academy
7411 Riggs Road, Suite 210
Hyattsville, MD  20783
(301) 328-0423
www.fomennursingassistant.com/
Bethel Healthcare Institute
5617 Ager Road
Hyattsville, MD 20782
(301) 559-0200
Quality First Career Center, Inc
6475 New Hampshire Avenue, Suite 501
Hyattsville, MD 20783
(301) 270-5105
http://www.mhec.state.md.us/utilities/pcs_search/pcs_school.asp?ID=165
(Also offered GNA training programs)
St. Thomas More Nursing & Rehabilitation Center
4922 LaSalle Road
Hyattsville, MD 20782
(301) 864-2333
https://nmshealthcare.com/nms/
Certified nursing assistants in the state of Maryland are required to complete a training program before they can work. Programs need to offer at least 100 hours of classroom training and experience in a clinical setting. As a student you will need to learn the basic nursing skills that will be needed to take care of the patients. Most programs will last from two months up to six.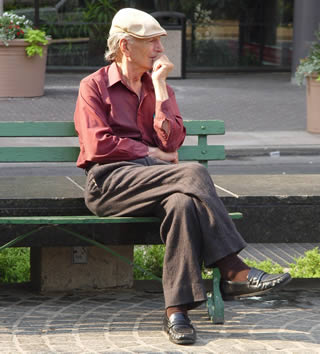 Nurse aide licenses in this state must be renewed every two years. The renewal date falls on the 28th date of the holder's birth month. To become eligible for renewal, the holder must have worked for at least 8 hours with pay during that time at a licensed facility. One must have also been under the supervision from a licensed nurse. When renewing, the license will require a validation of employment from the employer.
CNAs as well as CMTs may be able to renew their licenses on-line. They may either do this 60 days before the expiration or 30 days after. When renewing the license on-line the applicant must:
•    Fill-out all the field in the online site.
•    The can either pay with the use of either a MasterCard or Visa credit/debit card.
•    For CMTs, they will need to complete the 16 hour clinical Update.
•    In order to do the final approval, the applicant must log in himself/herself to the system.
When applying for renewal via mail, the applicant must submit a money order along with the application forms. The applicant is not allowed to pay for the fees online and then submit the forms to the Board later on. You can call the Board of Nursing at 410-585-1990 to learn more about the latest qualifications and renewal requirements.
the state registry also offers advanced certifications for those who have achieved their basic license. Some of the certifications available include Dialysis Technician, Home Health Aide, and Certified Medicine Aide. These positions provide the employee with more versatility and in potentially an increase in their wage. Each has it's own requirements and you can call the BOD for further details.
This city is a part of Prince George's County. It was named after its founder, Christopher Clark Hyatt. It was founded back in 1845 when he bought a large piece of land in the area. According to the census of 2010, their total population was around 17,557 people. It has a total area of approximately 2.7 sq miles, where almost all of it is land.
Health care facilities that you can find serving this city include Finsby Care Inc., Family Health Center, Anna Health Care, Agape Healthcare Solution LLC, Connecticut Hills, Omni Medical Center, Ameristar Healthcare Services Inc., Prince Georges Plaza Women's Health Care Center, Mental Health Information & Referral Service, Workwell Physical Inc., Ultimate Renal Care LLC, and many more.