The state approved nursing assistant classes found in Huntington, Indiana that are available for enrollment are listed here. If you know of other listings that have been registry authorized and are being offered in the city, please contact us and we will add the list on this page.
The Heritage of Huntington
1180 West 500 North, Huntington, IN 46750
(260) 355-2750
http://heritagepointeredesign2012.org/
Miller's Merry Manor
1500 Grant Street, Huntington, IN 46750
(260) 356-5713
http://www.millersmerrymanor.com/huntington-nursing
There are more and more people who want to become a nursing assistant in the state of Indiana. One of the many reasons is the continuously increasing demand for the profession. Because of that, there will always be work waiting for those who just graduated. Becoming a nursing assistant is one of best options for you to enter the medical field. Compared to other courses, you can become one in a matter of weeks without spending a fortune.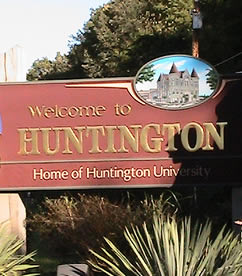 One of the first steps in becoming a nursing assistant is to be able to complete a state-certified training program. By completing an approved program, you will become eligible to apply for the license final exams. To complete your training you must have at least 30 hours of lectures and 75 hours of clinical experience. This will take you about 2-6 months to complete depending on the program. You can then apply for the license exams. Those that have taken other courses but have sufficient number units of nursing classes may also apply for the exams.
If you are able to pass all the exams, your name will automatically be entered in the state's Nurse Aide Registry. The state does not allow any individual to work as a nursing assistant if his or her name is not in the registry. You will need to maintain that status if you wish to remain eligible to work as a nursing assistant. Keep in mind that the licenses in this state must be renewed every two years. In order to be eligible for recertification, you must have worked for at least 8 hours with pay during that time.
This city is located in the Townships of both Huntington and Union. It is the county seat of Huntington County and is also called by some as "The Lime City". This city was named by Capt. Elias Murray, who was a member of the legislator. It was named after Samuel Huntington, who was a judge and patriot during the American Revolution. According to the census of 2010, their total population was around 17,391 people. It has a total area of approximately 8.84 sq. miles, where only 1.8 square miles of it is water. The population density of this city was estimated to be 2,090/sq. mile.
Health care facilities that are located in the city include Parkview Behavioral Health, Redimed Huntington Clinic, Huntington Free Health Clinic, Physicians Specialty Clinic, Fresenius Medical Care Huntington, Rehabilitation & Wellness, Huntington Foot Clinic, and Ear Nose & Throat – Huntington Clinic. photo attribution: americaspower