The classes offered in Hallandale, Florida to learn how to become a nursing assistant that are open as of the moment are shown below. If you have any question about the training programs that are available in this town, please feel free to call the number below.
An Esteem Vocational Training School, Inc.
520 South Dixie Highway
Hallandale, FL 33009
(954) 454-3118
Hallandale High School
720 Nw 9Th Avenue
Hallandale, FL 33309
If you are planning on becoming a nursing assistant, then Florida is a great way to start. There is a high demand for this type of profession here.  You can find that the classes here are being offered by colleges, high schools, nursing homes, and other institutions. When you train here, you will get to opportunity, while still as a student, to experience what it is really like to handle patients and interact with different people in the healthcare setting.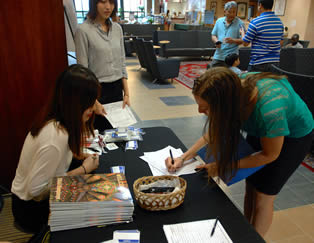 To complete a training program, you must have at least 75 hours of theoretical lessons and 100 hours of clinical training. You will be trained in different nursing concepts like mental health, infection control, therapeutic communication, rehabilitation, and patients' rights. You will also be trained in the skills that will be used in taking care of the patients like catheter care, assisting in bathing by performing bed baths, offering and removing bedpans, help in the performance of ROM exercises, promote ambulation, and other basic care skills like proper hand washing.
These skills and knowledge will then be tested in the CNA license exam which is composed of a written and a skills evaluation portion. To get your license, you must pass all tests, including the background checks that will be done at federal and state level. Having records on theft and offenses involving violence or drugs will greatly affect your application for the exams. You can get the full list of requirements to become certified by calling the Florida Nursing Assistant Registry at (850) 245-4125.
This city is a part of Broward County. It was named after Luther Halland. It is also included in the South Florida metropolitan area. According to the census of 2010, their total population was around 37,113 people. Its total area of approximately 4.55 sq miles, and has a population density of 8,156.7/sq mile.
Examples of health care centers and providers that you can find in the area include Friendly Urgent Care, Premier Total Healthcare, Physician House Call, L & M Medical Clinic, Safecare Medical Center, Primary Care Plus, Parkview Medical Center, and many more. photo attribution: usaghumphreys