The nurse aide schools offering programs in Greentown, Indiana that are currently available are listed here. If you have any questions about their schedules or course curriculum, please contact one of the facilities to talk with an administrator.
School of Nurse Aides, LLC
107 North Meridian Street,
Greentown, IN 46936
(765) 628-2868
Health care today is increasing in demand. If you are wondering of a way to be get a job in health care without spending a lot, then you should consider becoming a nursing assistant. With most programs, you can be trained within 6 months. Nursing assistant are tasked with doing the most basic skills in nursing when taking care of their patients. There are several ways for you to become a certified to work in the state of Indiana.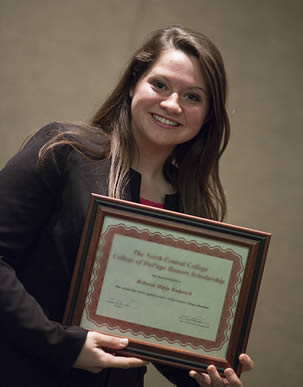 One of the easiest ways for you do so is to find CNA classes to enroll in and complete the required amount of hourly instruction. You can find that there programs are found almost all over the state and they will enable you to take the certification exam as long as you make sure that the program is approved by the state. These programs are required to offer at least 105 hours of training to the student. These hours will be divided into lectures, skills training, and the clinical duties which should be no less than 75 hours of clinical training and 30 hours of classroom coursework.
After graduating from a program, you can then apply for the license exams. You will need to get the applications forms by requesting it from your training center. You should ask for the CNA Final Exams Application forms. You will then send the completed form along with the necessary documents to the board. Once done, you just have to wait for approval to take the exams before you pay the exam fees at the Ivy Tech Community College. The license exams are composed of a written/oral exam and a skills demonstration exam. You will need to pass all the tests to get your name entered in the state's Nurse Aide Registry. Only those nursing assistants whose names are in registry will be allowed to work in a nursing facility. If you have previously completed classes in another state, you'll find that Indiana is one of a number of states that will accept reciprocity and allow you to retake just the examinations.
This is a town that is located in Liberty Township. It is a part of Howard County and is included in the Kokomo, Indiana Metropolitan Statistical Area. According to the census of 2010, their total population was around 2,415 people. Its population density is estimated to be around 2,546/sq mile. Greentown has a total area of approximately 1.37 sq miles, where all of it is land. Major roads that you can use to get to this town include U.S. Route 35, Interstate 19, Interstate 22, and Interstate 213. This town is surrounded by communities like Logansport, Converse, Tipton, Burlington, Kokomo, And Noblesville.
Examples of health care centers and providers that you can avail in the city include Ridgeway Ken O DO, St Joseph Physicians, Sedaghat David MD, Beard Devona MD, and Community Family Health Center. photo attribution: codnewsroom