The technical schools and colleges offering nurse aide training in Grayslake, Illinois that are currently available for enrollment are all shown in detail on this page. For more information about course curriculum, program schedules, certification requirements or instruction cost, please call the number for the school provided. If you want to add an approved listing to this page please contact us for its inclusion.
College of Lake County
19351 West Washington St.,
Grayslake, IL 60030
(224) 788-0955
http://www.clcillinois.edu/
Lake County High Schools Technical Campus
19525 West Washington St.,
Grayslake, IL 60030
(847) 223-3400
More and more people are finding ways on how to become a nursing assistant. Because of the high-demand for employees today, becoming a nursing assistant is one of the best ways to start a career in healthcare. One reason for the high demand is the increasing number of people who now need assistance with their health and daily activities. This type of job is best suited for people who love to serve others without expecting a high payment in return.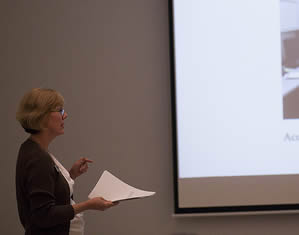 The first step in becoming a nursing assistant is to enroll in and complete a state-certified training program. This program can either be a nursing related course or a CNA training program. What is important is that the student must cover the different concepts of the Fundamentals of Nursing and have no less than 40 clinical training hours. It is also very important that once the students graduate,, they must meet the hiring qualification of different healthcare facilities as well as be well competent of handling different situations.
Once they have gained the proper knowledge and training, they will then be tested when the take on the state's competency exams. The state allows a maximum of three retakes of each part of the exams before they require the applicant to enroll in a retraining program.If the candidate passes the competency exam, his/her name will be added to the state's online registry. The state does not allow any nursing assistant to work in a healthcare facility if their name is not entered in that registry.
This is a city that can be found in Lake County. It is a part of the Chicago metropolitan area. You can find this city a few miles north of Chicago's downtown and about 14 miles west from Lake Michigan. It is also found south of the Wisconsin border. According to the census of 2003, their total population was around 20,330. It has a total area of 9.6 sq. miles, where all of it is land. Its population density is estimated to be 1,969.2 / sq. mile.
Health care centers that you can find in the area include Guzman Nestor G MD FACS, Claymore Medical, Lake County Mental Health Outpatient Clinics – In Touch Program, Provida Health Center, Extracare for Families Living With Alzheimers, Adult & Pediatric Orthopedics SC, Family Doctors Of Round Lake, Fairview Pediatrics, and Grayslake Family Health Center. photo attribution: codnewsroom