For schools in Grand Coulee, Washington that are currently open for certified nurse aide instruction, take a look on the page below. Courses shown have been recognized by the OBRA registry and meet state curriculum and hourly guidelines. By finishing a program you will beocme eligible for the exams to receive your license.
Coulee Community Hospital
411 Fortuyn Road,
Grand Coulee, WA 99133
(509) 633-1753
There are now a lot of people who are asking questions about how to become a nursing assistant in Washington. Training to become a nursing assistant is considered to be a great way to enter the field of health nowadays. If you're thinking about becoming one, then it's best for you to know all the important things about becoming a nursing assistant.
What is a Nursing Assistant-Certified (NAC)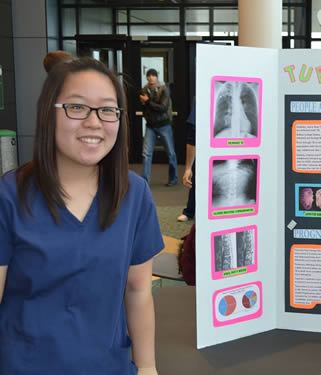 This is a trained individual who has met the federal and state training requirements. They assist licensed nurses in providing nursing and nursing-related care to patients who are in different healthcare facilities. Nursing assistants work under the watchful eyes of licensed nurses.
What does an NAC do?
The tasks that a nursing assistant perform depends mainly on what tasks are delegated by the nurses. They are allowed to perform basic nursing procedures like vital signs taking as well as assist patients with their day-to-day activities.
How do you become an NAC?
There are three things that are involved in this process. The first step is to complete a state-approved training program in order to learn how to become a competent nursing assistant. You can complete an NATP, a nursing education program, or a military health care training program.
The next step involves taking the certification exam. You can only work as a nursing assistant if your name is in the Nurse Aide Registry and if you have a valid certification. The certification exam consists of a written/oral test and a skills evaluation exam. You must pass both tests in order to gain entry into the NAR.
The third and final step involves applying for a Nursing Assistant Certificate. Unlike certain states, CNA certificates in Washington aren't given as soon as your name is entered into the NAR. Before you can get one, you must send an application form to the Washington State Department of Health.
Does Washington Accept Endorsement?
Yes, a nursing assistant or certified nurse aide (CNA) from another state can transfer and work in Washington. To be accepted for endorsement, the applicant must have a clean record and a valid certification. Applicants whose names are on the Abuse Registry can no longer work in any healthcare facility in the state as a nursing assistant.
For Further Information
If you have any questions regarding training or the process of becoming a nursing assistant, please feel free to contact the Department of Social and Health Services (DSHS) at (360) 725-2597 or the DOH Nursing Assistant Certification at (360) 236-4700. You can also try and visit the DOH's official website by following this link: http://www.doh.wa.gov/LicensesPermitsandCertificates/ProfessionsNewReneworUpdate/HealthcareProfessionalCredentialingRequirement.aspx.
This city is a part of Grant County. It is situated just above the Grand Coulee Dam. According to the last census taken there, their total population was around 897 people. It has a total area of about 1.2 sq miles, where all of it is land. Its population density is estimated to be 816.9/sq mile.
Examples of health care providers that are serving the city include Coulee Medical Center – Grand Coulee Clinic, Coulee Family Medicine, Coulee Community Hospital, Grant County Mental Health, and many more. photo attribution: codnewsroom