The nursing assistant schools that provide training in Glen Ellyn, Illinois and are being offered as of the making of this post are all shown in detail below. If you have any questions about their class requirements or training curriculum, please call the number provided below and speak with a program coordinator.
College of Dupage
425 Fawell Blvd.
Glen Ellyn, IL 60137
(630) 942-2482
https://www.cod.edu/
Taking on the nurse aide competency examinations is the final step in becoming a nursing aide. Before one can take it, one must become eligible first. There are several means in order to become eligible to apply for the competency exams. One way is by enrolling in a CNA training course and completing it. Another option is by enrolling in a nursing course and cover the Fundamentals of Nursing in their education. All applicants must have a total of 40 hours of clinical experience. These clinical rotations will take place at either a nursing home or a hospital. When they are in the clinical area, they will be handled by a qualified RN or another member of the healthcare team.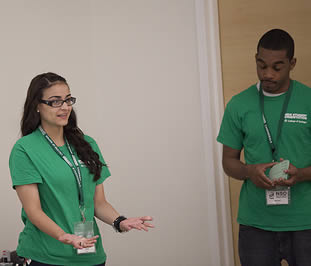 If you have undergone training and a medic in the military, you may also apply for the nursing aide competency exams. You will need to prove a copy or proof of your training when you apply. Like other applicants, you must have at least 40 hours of experience as a medic to be eligible to apply. Registered nurses that have a valid license and are from the state may directly work as a nursing ISW even if their name is not on the state's registry of nursing aides. On the other hand, if you a nurse from a different state, you registry must first shown that you met the training requirements before you are allowed to work.
Glen Ellyn is a village that is a part of DuPage County. It is only a few miles west of Chicago. It is a part of the township of Milton. According to the census of 2010, their total population was around 27,450 people. it has a total area of approximately 6.6 square miles, where all of it is land. Its population density is estimated to be 4,080.6 people per square mile.
Health care providers that you can find in the area include Anchor Health Center Ltd, Central DuPage Physician Group, Glen Ellyn Convenient Care Center of Cdh, Dupage Medical Group, Adventist Glenoaks Hospital Adventist Health System, Legacy Healthcare Services, Healthcare Alternative Systems, Glendale Family Practice, Olivet Health Care Inc., and Glen Ellyn Clinic Pediatrics. photo attribution: codnewsroom